This clue points to an imminent unveiling of the Apple Watch Series 5
3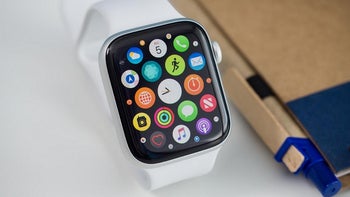 A week from this Tuesday, September 10th, Apple will hold its next new product event in the Steve Jobs Theater at the company's Cupertino headquarters. While many are looking forward to getting a look at the 2019 iPhones, others might be more interested in hearing about the new features for the
Apple Watch
Series 5. The latest version of the world's most popular smartwatch is expected to be unveiled during the upcoming event, and there is a clue indicating that a new variant of the Apple Watch is indeed on the way.
According to T3
, Apple's online store has been selling out of certain bands for the Apple Watch. This could mean that in anticipation of the imminent unwrapping of the Apple Watch Series 5, the company decided not to replenish the inventory of these bands. Considering that whenever Apple unveils a new timepiece it also releases some new bands, the decision not to replace the sold out straps could be seen as a strong indication that a new watch is coming soon.
We could see a native Apple Watch sleep tracking feature on next year's timepiece

Last month, we passed along a photo
that allegedly showed the Apple Watch Series 5
and a model number of A2157. However, you won't see much difference between the current Series 4 watch and the new model. But that doesn't mean that we don't expect the next Apple Watch to include some new capabilities. In fact, building on the success of the electrocardiogram (EKG) included in the Series 4 model, there has been talk about a blood pressure sensor coming to the Series 5 device. The heart rate monitor on the Apple Watch and the EKG (which scans for abnormal heart rhythms) have saved lives and adding a blood pressure feature will only increase the profile of the watch as a healthcare tool. Last year, the tech giant
received a patent for a watch-based blood pressure monitor
.
There are several features that most likely won't be found in the Apple Watch this year, but could be included with the Apple Watch Series 6 next year. One of these would be native sleep tracking for the smartwatch, something offered on many rival smartwatches. While the Apple Watch is not equipped with a camera,
the company received a patent for a camera that would be integrated into an Apple Watch band
. That is also something we might see in 2020. Earlier this year, a patent filed by Apple indicated that it was working on developing hand gestures for use with the Apple Watch. This could be made available as soon as this year; some of the gestures revealed in the patent included one that would allow a user to answer a phone call by making a fist. Another gesture, flicking the wrist, would allow users to scroll through messages.
Apple has allegedly been working on a blockbuster feature for the Apple Watch that would allow users to get a blood glucose reading using the timepiece without having to draw blood. Currently, insulin-dependent diabetics stick themselves several times a day to determine how much insulin they need to take before a meal. If Apple can nail this feature, it could be a huge draw since diabetics must spend hundreds of dollars each year on test strips to check their glucose.
The Apple Watch Series 5 will ship with WatchOS 6 pre-installed. The new version of the company's smartwatch operating system reportedly brings an independent app store for the watch and native calculator, Audiobooks and Voice Memo apps. A new "Trends" feature will allow users to see their fitness data over a longer period of time, and it will help extend the battery life of the device.