Indeed there is a way to downgrade your Windows Phone from 8.1 to Windows Phone 8.0
70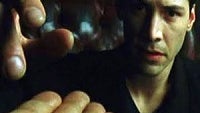 Even before Microsoft released the developer preview of Windows Phone 8.1, it was a given that it would be a one-way trip. Obtaining the
developer preview is easy even if you are not a developer
, and the upgrade itself is pretty much painless, making it easy to choose the red pill.
Enough people chose the red pill that
it crashed Microsoft's App Studio for a few hours
when the developer preview for Windows Phone 8.1 dropped last Monday.
However, since the OS is not optimized with carrier and manufacturer settings in mind, it is not perfect. Some people have noted a decrease in battery performance, devices getting warm, we have seen some folks saying that Bluetooth connectivity was a crapshoot, and of course, some general bugs.
For the geeks in the room, they are more than likely willing to put up with these issues while they continue tinkering with Windows Phone 8.1 and learn more about what to expect when it finally has its commercial rollout later this summer. For others some of the changes they are seeing are bringing feelings of buyer's remorse, and perhaps they wish they took the blue pill instead. Alas, they should have known it would be a one-way trip.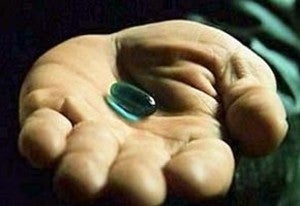 Not so fast! There is indeed a way to bring your device back, and on the face of it, it is not terribly complicated, but all indicators are that it will be somewhat time consuming.
Alin Gheaja uploaded a video in which he claims he has been able to reflash his
Lumia 720
several times successfully from Windows Phone 8.1 to Windows Phone 8.0. Perhaps not ironically, it is Nokia's own desktop software that does the heavy lifting.
The process itself is pretty simple:
Back up your data, because you will lose it
Download and install Nokia Software Updater (see below the source link)
Connect your Windows Phone with the screen unlocked and Nokia Software Updater running
The app will say there is an update available
Follow the prompts to install the "new" firmware
Surprisingly, that is it. Alin's video is below. Everything is pretty basic, so you should fare okay if you choose to give it a shot. Just remember the caveats and we offer no guarantees. It is safe to assume that this procedure would not work with a Samsung, Huawei or HTC Windows Phone, but chances are if you have a Windows Phone it is a Nokia anyway. Let us know if decide to take your Windows Phone back to 8.0 and why. Also let us know if you were successful in the endeavor.
As for us, we are staying in Wonderland to see how deep the rabbit hole goes.
sources:
Alin Gheaja
(YouTube) via
WMPoweruser
Download Nokia Software Updater
(will prompt to download installer)