Increase the volume on your Samsung Vibrant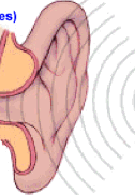 If you feel that the volume of sounds coming out of the speaker of your Samsung Vibrant is too low, even with the volume control turned up to maximum, there is a quick fix that can stop you from straining to hear. This was developed by Xda developers forum member bchalk who says that the default level on the phone is 88, but he warns that raising the volume to 100 will blow your ears out.
To raise the volume on the Vibrant, you will need to punch in some code numbers on the dialer after you have raised the internal volume controls to your desired level. Complete directions can be found at the source link. It is not known whether or not this process will work on the Vibrant's sister phone, the AT&T Captivate. Both are versions of the Samsung Galaxy S but so far, there have been no complaints about the speaker on the AT&T variant.
Samsung Vibrant Specifications
|
Review
Samsung Captivate Specifications
|
Review
source:
Xda-developersforum
via
AndroidGuys