In the wake of forecast increased losses, Sony also announces job cuts at mobile unit
76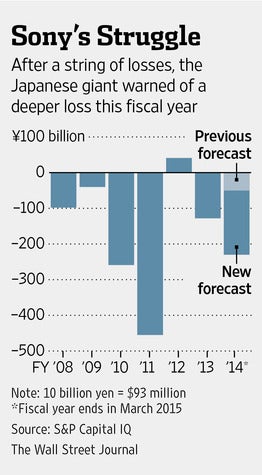 Sony has been navigating difficult waters lately, and when you look at the legendary conglomerate's complete portfolio of products and services, it is puzzling. Not even a generation ago, Sony was part of that short list of premium Japanese brands, the "go to" in the consumer electronics space.
Competition has been fierce however, and Sony has not been able to break through to find any clear road for many of its products, but particularly with its impressive line of Xperia Android powered smartphones, which are not getting traction in the marketplace.
A few days ago, Sony announced that it expected its
losses for the fiscal year
(which ends March of 2015) to widen significantly. When a forecast like that is being made with more than half the year left, it does not instill a sense of confidence.
Sony's CEO, Kazuo Hirai, says he wants to "rebuild" the electronics unit, also says that options are dwindling. The company spun off its money losing TV unit, and sold off its personal computer business, the latter of which is a sector that is not contracting as a whole as badly as once feared. Sony has also been methodically cutting its workforce while it attempts to rally a comeback.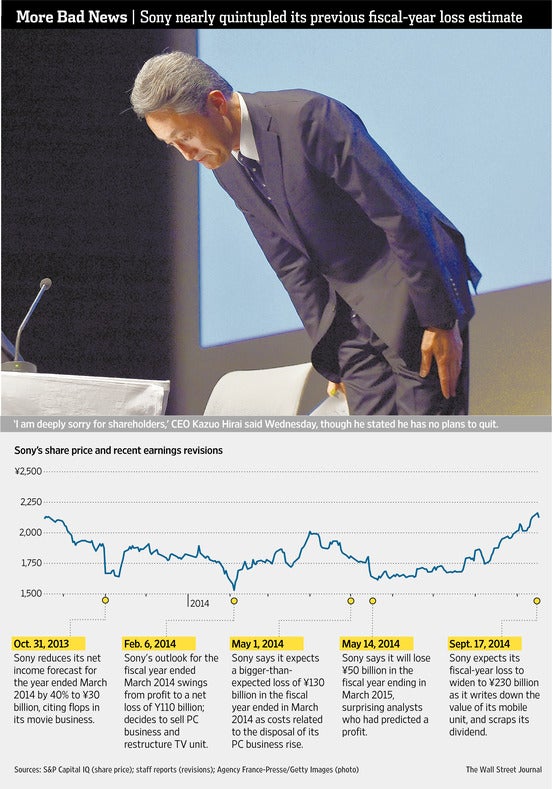 With the most recent earnings forecast, it is evident that the comeback efforts are struggling to say the least. Now Sony's mobile unit will see roughly 15% of its workforce, about 1,000 jobs, cut from the ranks. On top of that, Sony also said that it would be paring back its smartphone line-up to cater to the higher-end markets.
That may seem counter-intuitive given the massive growth in mobile has been in developing markets where low prices win the customers, but Sony has been ineffective competing with the huge swath of Chinese brands which undercut not only Sony in price, but pretty much everyone else too. On the high-end, you can check out any number of our reviews, and it is plain to see that Sony knows how to make appealing devices.
Unfortunately, Sony cannot gain a bigger foothold in developed markets without the United States, where virtually none of its high-line Xperia smartphones are sold through any major wireless carriers.
Kunimasa Suzuki, head of Sony's mobile unit, reaffirmed Sony's commitment to the US market, "It is obvious for us that we need to keep investing into the U.S. market. Step by step, I think we will be able to grow our U.S. market share."
Our Reviews of Sony Xperia high-end devices
source:
The Wall Street Journal