In some countries, mobile searches now outnumber ones conducted on PCs
7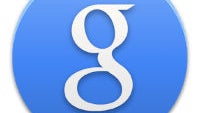 With the number of mobile searches now outnumbering searches being conduced on PCs in some countries, Google is looking to improve the quality of mobile ads. After all, that is Google's bread and butter. And since mobile screens don't offer too much real estate for ads containing many words, Google's ads will be more "pictorial," giving the answer to consumer questions about a product visually.
One way to accomplish this is to have a carousel of captioned images near the top of mobile search results,. Google gets paid every time some one clicks through to the advertiser's website. Instead of just providing a series of links, Google's mobile ads will now provide consumers with information leading toward the purchase of a product. While older ads were designed for mouse clicks on a PC, the new ads are made for consumers to swipe and touch.
Since smaller mobile screens prevent Google from using keywords, mobile-friendly ads now rely on images, product specs and prices. For example, many of our loyal readers would be more inclined to click on a mobile ad for a smartphone if it showed, say,
5GB of RAM
screaming in big letters on an image of a phone.
For new cars, Google posts multiple pictures of a vehicle. If the user is interested, he taps on the picture which reveals more information like gas mileage and safety ratings. When a consumer clicks on these listings and goes to the manufacturer's website, Google gets paid by the advertising car company.
Lastly, Google is posting mortgage ads with rates from multiple lenders. Users fill out a worksheet listing the amount of money they are looking to borrow, the rate and length of the loan they are willing to accept, and receive a link taking them to a loan application, or a phone number where they can speak to a loan officer.
Right now, including the U.S. and Japan, there are 10 countries where Google searches on mobile phones outnumber Google searches on PCs.
source:
WSJ