In Q3 of this year in India, Xiaomi sold more than 2 million smartphones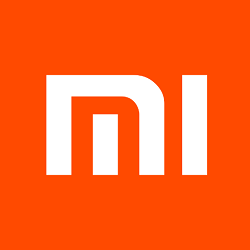 Xiaomi certainly is one of the more interesting companies that currently exists in the technology market. Xiaomi is a company that consistently releases new hardware to the masses, and although not all of their devices are necessarily the most interesting, the company sure did get the attention of many with the release of the near bezel-less Xiaomi
Mi MIX
. The Mi MIX is easily one of the most attractive smartphones that we've seen throughout all of 2016, and although
the company's mobile division as a whole has been at a decline for 2016
, a recent report shows that Xiaomi saw some rather incredible growth in India.
China is Xiaomi's home country, and is consequently the company's primary market for all of their products. However, just below China, Xiaomi places a lot of focus on India. In a tweet that the company recently released, it was announced that more than 2 million Xiaomi smartphones were sold in India in Q3 of 2016, resulting in a 150-percent growth increase from this time last year.
Just how did Xiaomi set this company goal though? A large portion of this success has to do with Xiaomi's push to physical retail outlets throughout the country. Xiaomi has been working closely with stores such as Just By Live, StoreKing, Redington, and Inncomm to get their devices in retail stores throughout India, and the company's presence in over 8,500 stores appears to have paid off. This move has resulted in Xiaomi being the fourth largest name in the mobile tech industry in all of India with a total market share of 7.5-percent, but if you take online-only sales into sales into consideration, Xiaomi gets placed right behind Lenovo as the second biggest mobile entity.
So, what does this mean for Xiaomi? Don't expect this comapny to be going anywhere any time soon. While overall mobile sales might be at a decline, a 150-percent year-over-year growth is absolutely tremendous. Xioami has plans to announce some sort of global mobile device at CES in January of next year, so dont' be surprised if 2017 turns out to be an even bigger year for the company than this one has been.