In India, Passenger safety is the new mantra at Uber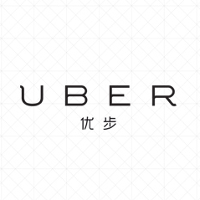 With the recent ban against Uber in New Delhi, the ride sharing service is looking to turn the public's perception of the company around. Charges of sexual assault again an Uber driver in the country, has led the company to order more background checks on prospective drivers in India. Uber is battening down the hatches. It has put together a local team that will respond to incidents that might arise in India. Additionally, it has debuted a
ShareMyETA
button inside the app in the country. This button can send the current position of the Uber car you are seated in, and information about the driver, to friends. Police and document verification will make sure that all drivers and local partners are in good standing with the law.
Uber still isn't allowed to conduct business in New Delhi. A hearing will be held on Monday and any bit of protection that it offers to potential customers, the better its odds of being allowed to resume pick up and delivery of passengers in the nation's capital. The company has put up a petition on its website, hoping to be allowed to resume business soon.
Uber has been hit with other issues around the globe, including one involving price hikes in South Korea. In Portland, the courts are reviewing the legality of the entire Uber system, while another driver, this one in Boston, was charged with rape. If Uber can get past these serious growing pains, we could see continued growth of the service that now drives over 1 million people a day to their destinations.
source:
Uber
via
TechCrunch