In China, Android is blowing away iOS; Symbian leads Apple as of the end of last year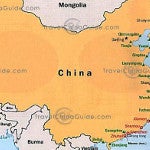 According to an analytics firm in Beijing, Analysys International, Android is red hot in China. Google's open source OS
wound up 2011 with a whopping 68.4% market share
in the country, more than double the 33.6% slice of the pie that it controlled at the end of 2010. At the end of last year, iOS trailed badly with just 5.7% of the Chinese market and was behind even Symbian's 18.7% share.
Some of the low iOS share could be blamed on Apple's decision not to allow the device to be purchased at its brick and mortar stores. That has been in the case since violence at one Apple Store the day of the Apple iPhone 4S launch
forced the Cupertino based tech firm to halt sales
at its stores. The unit can still be purchased online on Apple's website and at the retail locations of the two carriers that sell the phone in the country,
China Telecom
and
China Unicom
.
The report also notes that since the Apple iPhone is considered a status symbol in the country, the lack of any outwardly change in appearance between the Apple iPhone 4 and the Apple iPhone 4S gave those Chinese concerned about their image,
less of a reason to upgrade
and buy a new model.
Earlier this year, one international brokerage firm predicted that
Apple would sell 40 million units of the iPhone in China in 2013
. The big question is how many of those purchases will be made at the expense of an Android sale.
source:
MacWorld
via
AndroidCentral