In 91% of cities tested by RootMetrics, Verizon was the most reliable of the four major U.S. carriers
11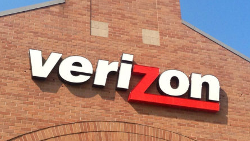 In 91 of 100 cities tested by RootMetrics since July 1st, Verizon was unbeaten in network reliability. That is more than twice the number of awards presented to Big Red's nearest competitor, and while Verizon doesn't mention any names, it is four times the number of awards given to the "discount networks." While there are some consumers who do stay away from Verizon because of the latter's pricing, there are others who recognize that you're paying for those times when there is a major storm or hurricane in your area and you can't afford to be without your phone because it's a matter of life or death.
So what exactly does RootMetrics' reliability award measure? Good question. It measures if a handset can connect to a wireless operator's network and complete a task such as going online, making a phone call, or sending a text. And to make sure that the four major U.S. carriers are tested under the same conditions and in the same locations, these tests are carried out on the open road. Possibly the two most used words at RootMetrics headquarters are "Road Trip!"
With 700,000 more square miles of LTE coverage than provided by T-Mobile, Verizon was tapped as the top overall network by RootMetrics in 79 of 100 cities that were tested. Now, our math skills have eroded over the years, but that means that Big Red was named best overall network in 79% of the cities tested by RootMetrics. And in a number of cities, Verizon was named the best overall network, and most reliable carrier. Those cities included:
Atlanta
Boston
Chicago
Columbus
Dallas
Denver
Minneapolis
New York City and the Tri-State Area
Pittsburgh
San Francisco
Washington D.C.
When picking the carrier that you plan on signing up with, yes it is important that it can provide you with a signal wherever you go. But also keep in mind that you want your carrier to be able to survive whatever nature throws at it so that you can always be in touch with those you care about the most. And at the same time, you want those who care about you the most to have no problem with dialing your number and hearing your voice.
source: Verizon

Recommended Stories