In 2018, Billboard's charts will give more weight to streamers like Apple Music, Spotify and Amazon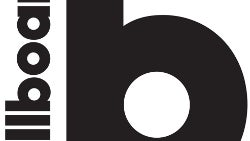 Subscription music streaming services are extremely popular. Consider that between its paid tier and ad-supported tier, Spotify has more than 140 million users. Apple Music has 30 million subscribers. Those are only two of the many popular streaming options for consumers. Such a large number of users could change where a particular song shows up on important industry charts produced by Billboard. Currently, the publication divides streaming services into two categories for the Billboard Hot 100 songs chart, on-demand and programmed. The former, which includes Apple Music, Spotify, Amazon Music and YouTube, is given more weight than services like Pandora and Slacker, both considered to be in the programmed category.
Album based charts produced by Billboard, such as the 200, use only on-demand streaming, both paid and ad-supported. Video streams, which do count in the Hot 100, are ignored for the Billboard 200. But these different calculations are going to change starting next year. In 2018, the paid streaming services like Amazon Music, Apple Music, and the paid tiers of Spotify and SoundCloud, will get more weight in calculating the Billboard charts than the ad-supported services and tiers.
Next year, the Billboard Hot 100 will include results from paid subscription streams, ad-supported streams, and programmed streams. These streaming results will combine with radio airplay and digital sales to make up the Hot 100. Meanwhile, the Billboard 200 will include results from paid and ad-supported audio streams. Video streams will not be included. This chart lists the most popular albums of the week based on traditional album sales, streaming equivalent albums and track equivalent albums.
"The shift to a multi-level streaming approach to Billboard's chart methodology is a reflection of how music is now being consumed on streaming services, migrating from a pure on-demand experience to a more diverse selection of listening preferences (including playlists and radio), and the various options in which a consumer can access music based on their subscription commitment."-Billboard
Billboard says that fine-tuning the charts in this manner "better reflects the varied user activity occurring on these services."
source:
Billboard
via
BGR