Imagination Technologies will resolve its licensing issues with Apple using a dispute resolution procedure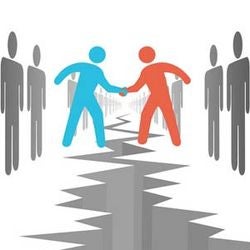 The negotiations for a new licensing deal between Imagination Technologies and its biggest customer Apple have obviously reached a dead end. As a result of this failed attempt to resolve the latest controversy with Apple, related to intellectual property, Imagination starts a dispute resolution procedure, Reuters reports.

Imagination Technologies didn't actually say what the dispute was about, but, considering the latest news from the companies, we can assume that it concerns the future use of their GPU designs by Apple, the intellectual property related to them and the financial details involved. Earlier, the British GPU maker expressed doubt if Apple could actually produce a graphics chip without infringing its intellectual property, so the dispute between the parties was almost inevitable. That's why, the latest development of the situation is not a big surprise, especially after Imagination's attempts to resolve the situation through informal means have failed.