Apple will pay only 10 cents per iPhone to Imagination Technologies by 2019, UBS predicts
28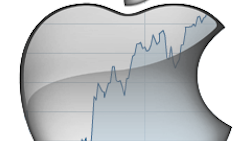 Earlier this month, we reported that
Apple is set to terminate its relationship
with GPU chip manufacturer, Imagination Technologies, by 2019. Cupertino confirmed that it is working on an "independent graphics design", sending Imagination's shares 70% down. The situation for the UK-based GPU designer is now taking shape in numbers, with recent estimates coming in from UBS, Reuters announced.
The Swedish banking conglomerate predicts that Imagination Technologies will be in the loss spectrum by fiscal 2019, as Apple is set to reduce royalty payments per iPhone by more than 60%. Apple currently pays Imagination around 30 cents of a dollar for every iPhone produced, but UBS predicts that this would drop to around $0.10 over the next two years. That's pretty much the amount Imagination gets from its low-profile partners, such as MediaTek.
Up to two thirds of Imagination's business comes from contracts with the Californian tech giant. The company is currently worth about $370m, which is absolutely incomparable to Apple's multi-billion dollar value. UBS estimates that Imagination's shares are worth about 110 pence apiece – business with Apple accounting for 75 pence of that. The actual stock value at present gravitates around 103.19 pence.
Apple's decision to break ties with Imagination Technologies for the production of GPU units sent shivers down the huge supply chains that feeds off iPhone demand. Last week, we also heard some reports from Germany, stating that Apple is also
working on an in-house power management unit
, sending its current supplier's shares up to 35% down.
Nonetheless, Reuters reports that Apple and Imagination are in talks for a new licensing deal. Should that fail, UBS' prediction does not spell a bright future for the GPU chips manufacturer.
source:
Reuters
via
9To5Mac