Images of the Huawei 'Mulan' leak out, reveal a stylish body
13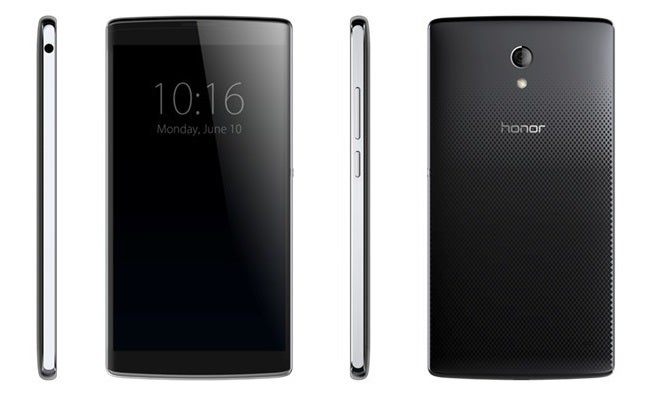 Chatter surrounding a possible new Huawei device, codenamed Mulan, has intensified over the past week has now culminated in a set of image leaks that seem to confirm its existence. As always, we advise caution in such scenarios, as, strictly speaking, none of what you're about to read is a hundred percent official.
We first caught whiff of Mulan through the popular AnTuTu benchmark
. A device carrying model number H60-L02, had a run through the suite, passing its tests with flying colors. More specifically, the yet unconfirmed handset scored over 36,000 points, positioning itself alongside the best of the current crop of flagships. Interestingly enough, however, the H60-L02 doesn't make use of a high-end Qualcomm chip, but instead sports a new, in-house Huawei chip -- an octa-core, 1.3GHz Kirin processor. In fact, the entire specs sheet of the Huawei Mulan is equally high-end -- it's got a 4.9-inch, 1080p display, 3 gigs of RAM, a 13-megapixel rear shooter, and 5.1-megapixel front-facing selfie cam. Better yet, the intercepted device was spotted running Android 4.4.2 KitKat on two occasions, seemingly cementing the notion that Huawei isn't about to mess up on as integral a part of the overall package.
As you can see from the images (which appear to differ slightly, at least when looking at Mulan's alleged profile), the device in question sure has class, and it's definitely easy on the eyes. We can also discern some sort of a mesh pattern on the rear, though whether that one holds any interesting secrets remains to be seen.
In relevant news, back in March, Huawei's CMO, Shao Yang,
confirmed in an interview
that his company is dead-set on using premium build materials with future phones, including glass, metal, and perhaps even ceramic. Well, according to a promotional event poster that is believed to be related to Mulan's announcement event, we'll know if such will make an appearance in about two months from now, on 18th of April.