Ignored WhatsApp messages lead to divorce
11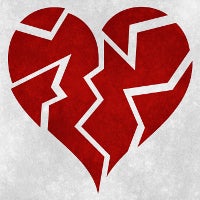 A man in Saudi Arabia who sent his wife messages via WhatsApp, ended up filing for divorce when it became apparent that his wife read the messages but ignored the content of them. The wife was reportedly using her phone non-stop to make phone calls to friends and family, to the point where she was not taking care of their child and their home.
The wife blamed her failure to respond to the messages, on the phone calls she was constantly engaged in. The husband knew that his messages had been read thanks to the latest update to the messaging service, which added Read Receipts to WhatsApp. With the update to the app, once a message is read by its intended recipient,
the sender sees two blue checkmarks next to the message in his sent list
.
"I sent her messages on Whatsapp and knew she had read them because of the latest update on the application but still she didn't answer (me) or acknowledged (my) messages."-Saudi husband getting divorced
In the U.K., a survey from back in 2011 conducted by online legal services firm Divorce Online, revealed that more than one-third of divorce cases filed that year, mentioned Facebook in the filing.
Thanks for the tip
via:
TheHindu.com