If 'twas tablets, 'twas iPads in Christmas stockings these Holidays
23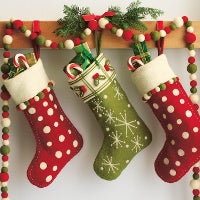 It's hard to tell just how popular a device is nowadays as companies like Amazon never reveal the actual sales of their tablets, so analysts have to resort to all kinds of methods to judge about the popularity of a gadget.
This latest approach is pretty simple - measure first tweets from a device. It might not be a perfect representation of a device popularity, but it is a good start.
Not surprisingly, the iPad dominates all rankings by a huge margin. A whopping 1,795 first tweets came from an iPad during the Holidays. Other devices? Not so much.
The closest runner-up was the Amazon Kindle Fire accounting for 250 tweets, and the Nexus tablets had 100 people tweeting from them. Surface only scored a measly 36 first tweets.
And if we had to judge by just that, the tablet world is largely an iPad dominated industry.
source:
@Waxpancake
via
parislemon