ITC to investigate Qualcomm's claim against Apple; chip designer seeks import and sales ban
23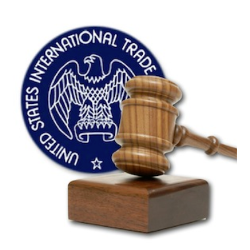 The U.S. International Trade Commission has decided to open up an investigation against Apple. The agency will try to decide whether Apple's use of an Intel modem inside the Apple iPhone actually led it to infringe on some patents that belong to chip designer Qualcomm. Besides investigating a possible patent infringement on the part of Apple, the ITC is reportedly investigating Qualcomm for not offering its standard-essential patents at a fair and reasonable royalty rate.
In a press release issued this evening, Qualcomm said that it is asking the ITC to issue a Limited Exclusion Order to block imports of the iPhone into the U.S. It also seeks a Cease and Desist Order that would prevent sales of certain iPhone models from taking place in the U.S. Qualcomm seeks to block sales of iPhone units that employ broadband components made by Qualcomm rivals.
Within 45-days after the institution of an investigation, the ITC will set a target date for completing it. This could take as long as 16 to 18-months to finish. Before a ban becomes official, it must be signed off on by the president following a 60-day review period. For example, back in 2013
the ITC ordered that several Apple models sold via AT&T be banned from sale in the U.S.
These models included the
Apple iPhone 3GS
,
Apple iPhone 4
, and the
Apple iPad 3
.


Had President Obama signed off on the complaint, the ban would have taken effect. Instead, the president vetoed the measure which allowed AT&T to continue to sell the aforementioned models in the U.S.
"Qualcomm is pleased with the ITC's decision to investigate Apple's unfair trade practices and the unauthorized importation of products using Qualcomm's patents. We look forward to the ITC's expeditious investigation of Apple's ongoing infringement of our intellectual property and the accelerated relief that the Commission can provide."-Don Rosenberg, executive vice president, general counsel, Qualcomm
source:
AndroidCentral