ITC judge rules that Samsung has infringed on three Apple patents, might lead to product bans
49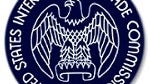 Now here is an unpleasant development for Samsung in its patent fight against Apple - an
ITC judge
ruled that the Koreans are infringing on several patents held by Cupertino.
Judge Thomas Pender ruled that Samsung has stepped upon Apple's patented turf regarding the design of the iPhone, its touchscreen technologies and for connecting headphones.
The ITC has the power to block Samsung imports in the US if the ruling is confirmed by the other judges on the panel, which won't be until February.
In the meantime, Samsung issued a statement saying that the decision might diminish choices and raise prices for consumers, and that: "
We will continue to take all appropriate measures to ensure the availability of our innovative products for American consumers.
"