IDC's Q3 smartphone numbers confirm Samsung's big quarter
17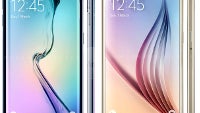 Earlier today, we passed along the latest data from Strategy Analytics that showed
Samsung shipping nearly twice as many smartphones as Apple did during the third quarter
. It just so happens that IDC's numbers for the same quarter show basically the same results. According to IDC, Samsung was on top of the global smartphone industry with 84.5 million units shipped during the three month period. That was up 6.1% over the same quarter last year, and gave the company a leading 23.8% market share. IDC said that Samsung models priced under $200 had strong demand.
Apple was second, with 48 million iPhones delivered according to IDC. That resulted in the tech titan posting a 22.2% year-over-year improvement, and was good enough for Apple to control 13.5% of the global smartphone market.
The largest year-over-year gain was the 60.9% improvement in phone shipments scored by Huawei. The Chinese manufacturer had a 7.5% slice of the Q3 smartphone pie with 26.5 million phones shipped. Lenovo was fourth with a market share of 5.3% after shipping 18.8 million units from July through September. That was up 11.1% year-over-year. Rounding out the top five was Xiaomi, with a 5.2% share. The company shipped 18.3 million handsets, good for a 5.6% year-over-year improvement.
Overall, 355.2 million smartphones were shipped world-wide for the third quarter. That represented a 6.8% gain from 2014's third quarter total of 332.6 million units shipped.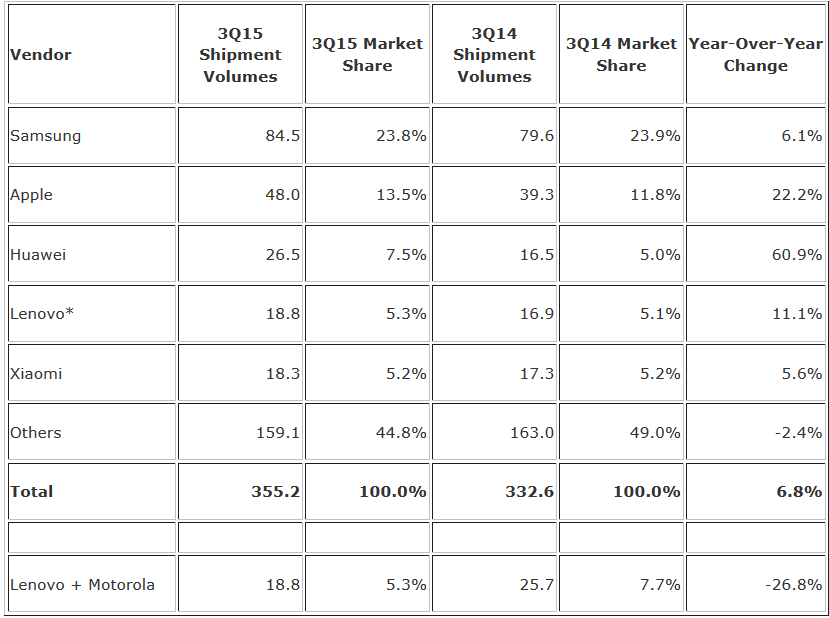 Samsung leads the way in smartphone shipments during the third quarter
source:
IDC