IDC: Windows' tablet market share could finally breach 10% this year
28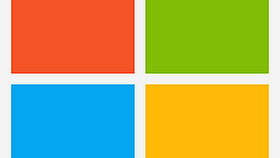 Microsoft's
Windows smartphone endeavor
appears to be a sinking ship, but Redmond's place in the tablet scene doesn't look so precarious. Though progress has been slow, its stake in the tablet market has been steadily rising, and according to IDC research director Francisco Jeronimo, its market share could finally reach double digits this year.
Windows had a 9 percent chunk of the slab market in Q2 of this year, according to the IDC. But this total could rise up to around 11.3 percent with a strong second half of sales in 2016. The figures would still leave Windows considerably adrift of both Google and Apple in the tablet market,
which has been dwindling as a whole for some time
. The IDC forecasts that Android will take almost two-thirds, or 66.2 percent of the tablet market this year, with Apple's iPad a distant second at 22.4 percent.
By 2020, the IDC expects Windows' market share to rise substantially, with a predicted 19.3 percent set to give iOS a run for its money. Cupertino, meanwhile, looks poised to stagnate at around the 22 percent mark over the next few years. While these numbers are only estimates, it's reasonable to think that Apple's iPad has reached a plateau that could be difficult to shake off, especially
with iPad sales
on the downturn.
Android, meanwhile, looks set to continue its domination moving forward per the IDC, with Google's platform set to account for approximately 57.8 percent of 2020's tablet market.
Recommended Stories