IDC: Android, Windows Phone see robust growth, iOS plateaus, BlackBerry and others flailing
34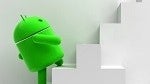 Today, IDC released the breakdown of smartphone shipments by mobile operating system and the overall picture will probably not surprise you. The figures themselves just might, however.
First, we have to give a hats-off to Symbian devices which, despite the OS now relegated to maintenance mode, still moves the needle on the global market. However, when taken in the context of the drop in market share, it is plain to see the inevitable finish for that operating system.
On the side of the winners, we see that
Android
has expanded its reach around the world with a remarkable 73% growth in shipments year-over-year giving it a commanding
79% of the market
. Apple's iOS growth continues (albeit 20%), but at the expense of market share, down from 16.6% to 13.2%, no doubt being eaten away by its rival.
Eating just a little bit of Apple's other side of market presence is
Windows Phone
, which is seeing phenomenal growth (in much lower shipment quantities of course) in its own right,
shipments up 77%
and growing market share from 3.1% to 3.7%. Right now, Windows Phone's success is Nokia's success since the company owns north of 80% of that stake. The bulk of Windows Phone's success is certainly hammering away at another's significant struggle.
You cannot have winners without losers and while it could be argued that the bulk of Windows Phone's success is at the expense of Symbian (fostered by Nokia's loyal following), it is also at the
expense of BlackBerry
. Shipments were down nearly 12% but
market share is down from 4.9% to just 2.9%.
BlackBerry is no doubt being hurt by Android and iOS as well, but Nokia's entry level devices have been a real hit in developing markets, an area that has previously been a bit of a safe haven for previous BlackBerry designs.

There has been a lot of hope pinned on BlackBerry 10, and the
Z10
and
Q10
are fine devices. In fairness, the days of BB10 are still very young. However, as more of the supposed flagship
A10/Z30
(or whatever) is revealed, many of us cannot help but think that it will do nothing to arrest what is by all appearances, a death spiral.
Other players on the stage are contending with an ever shrinking slice of the pie. Despite this, opportunities exist at all levels and if we were to see an exerted effort by
Samsung to push Tizen on the world stage
, such a disruptive event would change the landscape indeed.
via:
ZDNet