IBM technology could replace RAM and flash memory to make smartphones faster
11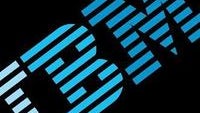 A report that was published on Tuesday/ reveals that IBM Research has developed an optical storage technology that might replace RAM and flash storage in future smartphones. Called Phase-Change Memory (PCM), it had been considered too expensive to consider using in mobile devices such as a smartphone. The technology uses electric current to write and read data from amorphous glass.
PCM has been used in optical disks and other technology for over 15-years. IBM has not only figured out a way to reduce cost, it also devised a method to save 3-bits of data per cell even in higher ambient temperatures. Demonstrated on Tuesday at the IEEE International Memory Workshop in Paris, this will lower the cost of PCM so that it will rival flash and be cheaper than DRAM.
Unlike RAM, PCM does not lose data when it is powered off. PCM and flash could be teamed up to produce a lightening fast cache. As an example, IBM says that a handset's operating system could be stored in PCM, allowing a device to boot-up in seconds.
"PCM materials exhibit two stable states, the amorphous (without a clearly defined structure) and crystalline (with structure) phases, of low and high electrical conductivity, respectively. To store a '0' or a '1', known as bits, on a PCM cell, a high or medium electrical current is applied to the material. A '0' can be programmed to be written in the amorphous phase or a '1' in the crystalline phase, or vice versa. Then to read the bit back, a low voltage is applied. This is how re-writable Blue-ray Discs* store videos."-IBM Researc
We don't know what the future holds for PCM, but based on what we know now, this could change the way that data is stored and is called up on future handsets, making it faster for users to access information that they need.
source:
IBM
via
Engadget