Humor: iPhone buyers may face a real dilemma
68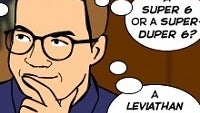 The highly
anticipated iPhone 6
, or "new" iPhone, or whatever it will be called, may be available in more than just a variety of colors. It is widely expected that we will have a couple different sizes of iPhones to choose from two.
For the Apple faithful, this is going to become the epitome of high-class problems as they begin to tackle the glaring challenge presented to them: Which iPhone to buy?
This is sure to be "bigger" in a way that only Apple can communicate. Perhaps a "bigger different," or, "a new bigger." That might work for a single product, but for two? We can envision the tension now. In fact, Samsung is certain to have a
barrage of ads
at the ready as soon as we see the announcements of new iPhone or iPhones.
So, which one do you want? The big one, or, the big one?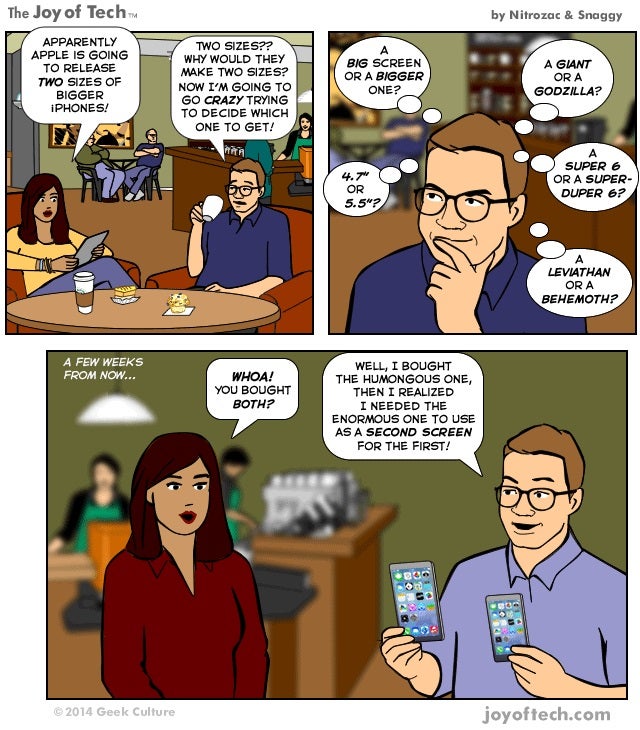 source:
The Joy of Tech