Hulu Plus app hacked to work on most Android devices
10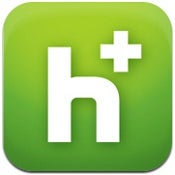 The
Hulu Plus application
is the smoothest way to access Hulu's movies on a mobile device, but up until now it only worked on a couple of supported devices, with the rest of Androids left out. An XDA Developers user Vgeezy fixes this and brings you a modified version of the Hulu .APK file that will work on most Android devices.
"I have modded the huluplus.apk to work on any android device. It does not, I repeat does not require root,"
the user broke the news a couple of days ago.
You'd still however need the Hulu paid subscription to enjoy content, but still this fixes a confusing problem for those having a paid subscription but no application to watch videos on the go. Hit the download link below to get the modified .APK and check out the video demonstration of the working app below. It's confirmed to be fully functional on most Android devices, with the exception of set-top boxes like the Logitech Revue.