Hugo Barra explains why Xiaomi's devices are all so cheap
50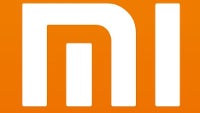 With Xiaomi gaining momentum at the expense of traditional OEMs such as Samsung, one might wonder what exactly is driving that onward march. Almost assuredly, the answer you will all reach is one: It's all about the way its phones are priced.
But you'd think that if Samsung was really feeling pressured, it could just slash its prices, too, right? Not really – at least not unless it adopts as
radically
different a strategy as the one Xiaomi employs. For example, as some of you will already know, Xiaomi's products are pretty much exclusively sold through its web stores, which is a massive money saver. Indeed, this way the company doesn't incur any costs related to staffing and general store management (including warehousing), not to mention that it entirely bypasses distributors and third-party retailers, both of which seek profits of their own and inflate the price.
That's not the only way in which Xiaomi saves costs, however. Another very important component to it is their products' average life cycle. Xiaomi's own Hugo Barra spoke to
TechCrunch
on that very topic:
"
A product that stays on the shelf for 18-24 months — which is most of our products — goes through three or four price cuts. The Mi2 and Mi2s are essentially the same device, for example,
" explains Barra. "
The Mi2/Mi2s were on sale for 26 months. The Redmi 1 was first launched in September 2013, and we just announced the Redmi 2 this month, that's 16 months later.
"
And why are these price cuts possible? Because the hardware components' cost drops down the road, especially in an industry as heavily characterized by rapid improvements in tech. This means that the core of that one Xiaomi phone costs significantly less half a year later, allowing for equally significant savings that, in turn, let the company go for a price cut. This effect is further amplified by the fact that Xiaomi keeps a very narrow smartphone portfolio in comparison with pretty much every mainstream Android manufacturer.
Finally, unlike the rest of the industry (and a lot alike OnePlus), Xiaomi is driving its marketing campaigns on what is essentially zero budget. Instead, the company depends on social media and word of mouth to create hype and awareness for its products. Although it's unclear if Xiaomi is making much on services, it is also worth pointing out that its proprietary app store contains tons of premium content that is only available for cold, hard cash that goes right into its pocket.
Combine all of these strategic choices, and you can see why Xiaomi is able to sell its otherwise high-end smartphones at as low costs.