Huawei's phones to enter the US market, CEO ready to take on Apple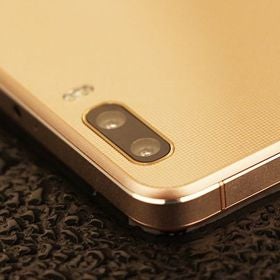 "
Most Chinese smartphone vendors will disappear in the next three to five years, and we'll be the leading ones
." That's a statement you can expect only from Huawei's outspoken CEO Richard Yu, and he didn't disappoint at the MWC expo. "
In the future, our main competition will be from Western companies, not Chinese companies
," he added. Now that two years have passed from the alleged telco spying scandal with Huawei, the company will be making a grand arrival on US shores, and will make its phones available directly under the Honor brand, reports Reuters.
The push won't be only with carriers and direct sales. but rather a whole marketing strategy with billboards, sports events sponsorships and the like - the whole nine yards. Right now it's the dual camera
Honor 6 Plus
and the
Ascend Mate 7
that are Huawei's flagship warriors, and those command price tags that is a third or more less than comparable flagships from Samsung or Apple.
"
Our design is more premium, more high-end
," boasts Mr. Yu, adding also that "
For the smartwatch, Apple is also just in the beginning. We think we can do better
." Well, the company did increase its smartphone sales with 54% in 2014, reaching the whopping 74 million units - short of the 80 million forecast, but that's because it sold more expensive flagships than it expected. Huawei grabbed 5.7% of the market last year, making it the third largest smartphone seller behind Samsung and Apple, and expects to sell up to 100 million handsets in 2015, thus somewhat confirming Mr Yu's crusade ambitions.