Huawei Mate 30 line could be first to use chips made with new technology that increases power
10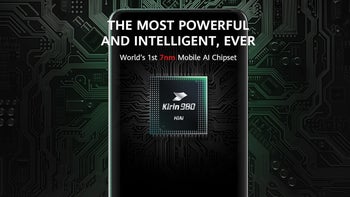 Extreme Ultraviolet lithography (EUV) uses light to etch out the layout of transistors and other components on a silicon wafer. Consider that today's modern chipsets employ billions of transistors on a single chip. If you think that this is an over exaggeration,
according to WCCFTech
, the Apple A12X chipset used on the the 2018 iPad Pro tablets feature 10 billion transistors. And that is without the use of EUV. The latter technology will make the placement of these transistors more precise, allowing for a 20% increase in the density of transistors on a chip, making these components more powerful with less energy consumption.
The first smartphone chip to use EUV will most likely be Huawei's Kirin 985 SoC, which will be fabricated by TSMC. The latter was the first to roll out chips using the 7nm process, an improvement from the previous generation of 10nm chips. That change alone, which signifies denser deployment of transistors, brings more power and less energy consumption to the newest smartphones; add in the capabilities of EUV and the next generation of chips will be faster while conserving more battery life.
EUV will really show its worth in succeeding generations of chips (5nm and forward) because on 7nm chips, it really doesn't show its true potential. So while Moore's law, the observation made by former Intel CEO Gordon Moore that the number of transistors on a chip doubles every other year, might soon reach its physical limitations, EUV will help chip designers and manufacturers draw up and produce the components that will make current phones seem slow and inefficient in comparison.
We could see the Kirin 985 chipset hit the market sometime during the first half of this year. The Kirin 985 will arrive too late for the soon to be unveiled Huawei P30 series, which will be unveiled on March 26th and launch on April 5th, powered by the Kirin 980. Perhaps we will see the Kirin 985 SoC make its debut on the Huawei Mate 30 range due out later this year.