Huawei sues T-Mobile over alleged 4G LTE patent infringement
16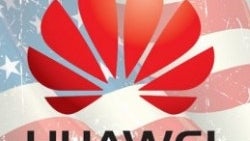 Chinese telecommunications giant Huawei is suing T-Mobile in the United States for the alleged violation of 14 patents regarding 4G LTE technology.
Huawei says that it has presented T-Mobile with an IP licensing offer back in 2014, but that the Uncarrier's decisions not to sign a non-disclosure agreement and stall negotiations have forced a court battle.
Huawei is not pursuing financial damages. Instead, it has asked the court to decide whether or not it has tried to licence its intellectual property at a fair and reasonable rate (FRAND).
If the courts decide that T-Mobile is an unwilling licensee, the decision will probably aid Huawei in its larger court battle against T-Mobile. Back in 2014, T-Mobile sued Huawei for allegedly
stealing its phone robot technology
. The Magenta carrier's phone-testing robot, called Tappy, simulates human use, allowing the carrier to develop efficient maintenance plans.
The 'Tappy' case is still ongoing, and there are some who suggest that Huawei's new countersuit is likely to lead to some sort of an agreement between the two companies.