Huawei reports 34.4% growth in net profit for 2013, its strongest growth in four years
11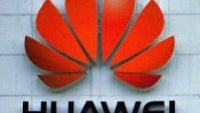 Chinese technology firm Huawei reported its strongest profit growth in four years on Monday, led by strong demand for its smartphones. Besides producing handsets, the company is also known for networking equipment. Huawei is now the second largest network equipment provider and third largest smartphone manufacturer on the planet.
The company's latest earnings report got a boost from Chinese carriers who are now switching over to 4G LTE networks. Huawei is missing out in the U.S., where it is not allowed to sell its telecom equipment due to fears that the company's pipelines are being used as a conduit for espionage by the Chinese government. For the all of 2013, Huawei reported net profit of 21 billion Yuan ($3.38 billion USD). That was a gain of 34.4% from the 2012 numbers. Profit margins rose for the second consecutive year.
Revenue amounted to 238 billion Yuan ($38.3 billion USD) and Huawei says it expects revenues to rise 10% this fiscal year. In addition, the company says that by 2018, it expects to report revenue of 435 billion Yuan ($70 billion USD).
source:
Reuters