Huawei not interested in buying BlackBerry, or anybody else, after all
17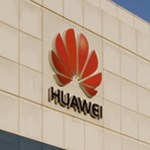 Taking a step away from the flood ofnews and content around the newcomers from IFA 2013, we're back againon the topic of acquisitions and mergers. You've probably heard allabout this already, but Microsoft officially acquired Nokia's mobilephone division, along with a slew of patents for a reported $7.2billion. Among the many reason that the Redmond-based software gianthad for this particular move, a strangely familiar argument wasmentioned: Microsoft was hurrying to buy Nokia, ifonly to block out others from doing the same.
So what's Huawei's and BlackBerry'srole in all of this? None,and that's the point that the company wants to get across, loud andclear. Especially now that the topic of acquisitions is back on theagenda, all the while a struggling company like BlackBerry could offer avery similar deal to would-be buyers with deep pockets (like Huawei). And whilethe China-based manufacturer could definitely use some morepublicity, it's obvious that the company wants to be kept out of anyacquisition talks by cementing the notion that the it is doingfine as it is:
"
We haven't considered
[anacquisition]," board member Chen Lifang told reporters in London,"
We want to rely on ourselves
."
And it has paid Huawei to do justthat. While still mostly barred from a serious entry into the Westernhemisphere, the Chinese company has done very well for itself – infact, it'sin a three-way tie of sorts with LG and local rival ZTE over whothe third largest smartphone manufacturer is.
source: Reuters