Huawei in talks to replace Gmail for the Mate 30 series and beyond
18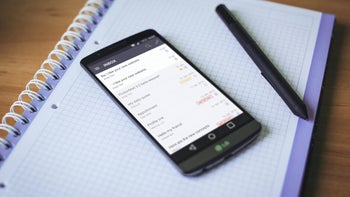 According to comments that someone inside Google passed along to Reuters late last month, it appears that
Huawei will not be able to license the Google Play services version of Android
for its upcoming Mate 30 line. This means that it will have to turn to another operating system, and
while it did introduce its HarmonyOS in August
, the company says that it will not use it on high-end phones. Possible options here include an open-source version of Android, similar to the "forked" version used by Amazon for its Fire tablets. The company could turn to another seasoned operating system such as Sailfish. However, reports earlier this summer noted that the operating system's security features are five years behind the Google Play services version of Android. Sailfish derives from the gesture-based MeeGo OS that was used on the
Nokia N9
back in 2011.
The U.S. ban against Huawei also means that the Mate 30 series will not be able to use Google's core Android apps including Google Maps, Gmail, YouTube, the Play Store and more. One possible replacement for Gmail is ProtonMail.
According to ProtonMail's blog post
(via
Bloomberg
), Huawei is in talks with ProtonMail to include the encrypted email service on future versions of its phones. The email application could come pre-installed or offered inside Huawei's AppGallery app storefront. The talks were confirmed by Andy Yen, ProtonMail's chief executive officer. Yen, however, did not say whether the company has decided to allow Huawei to use the app. Since ProtonMail is incorporated in Switzerland (historically neutral), it is not banned from being a Huawei supplier.
ProtonMail is looking for new distribution points

ProtonMail is currently
offered to iOS
and
Android users
, and a version is available on the internet for desktop and PCs. It features end-to-end encryption which means that the company cannot read posts you've sent or have received. And the company's website also promotes the physical safety of its infrastructure by noting that it "resides in Europe's most secure datacenter, underneath 1000 meters of solid rock."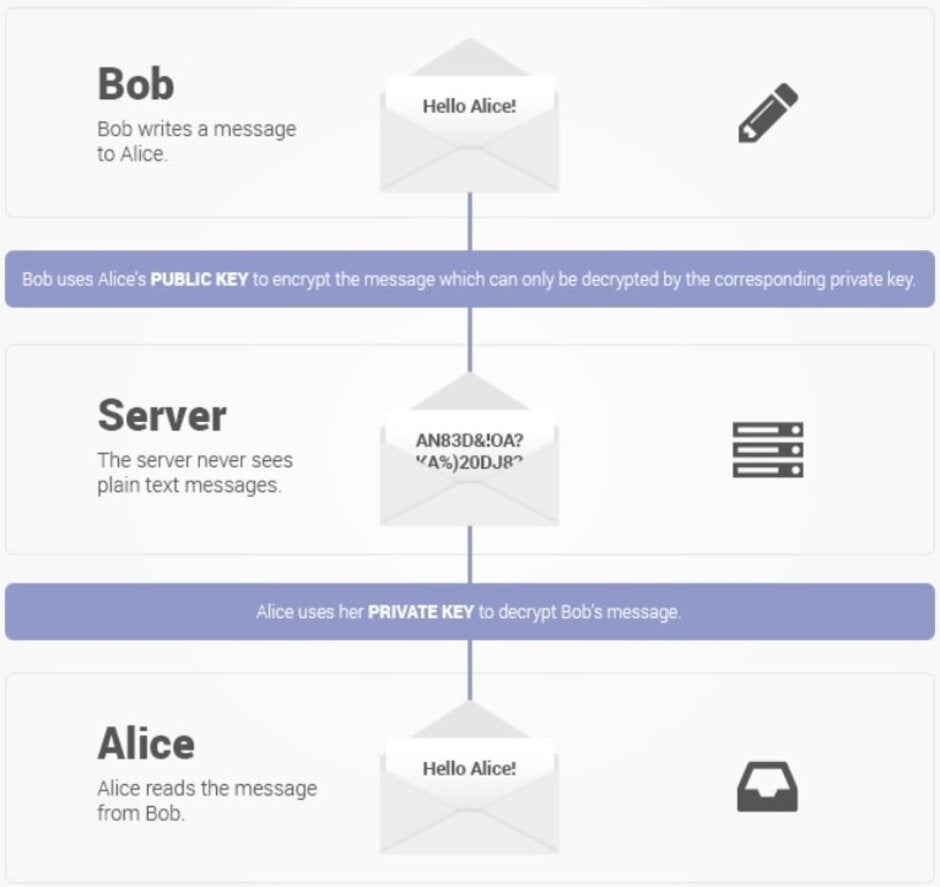 ProtonMail offers end-to-end encryption
In its blog post, ProtonMail says that Google doesn't respect users' privacy and a free app like Gmail makes the company plenty of money by selling user data to advertisers. In addition, the blog calls both the Play Store and the Apple App Store examples of a distribution monopoly. So while it needs to have a listing in both stores to reach the most Android and iOS users, ProtonMail is looking at alternatives for distribution of its email application including the Samsung Galaxy Store, the Amazon App store, and the Huawei AppGallery.
"Recently, due to an ongoing dispute between the US and China, it is possible that all Huawei devices globally (not just the devices in China) would no longer have access to the Google Play store, making it impossible for Huawei device users to download or update the ProtonMail app. As Huawei devices are especially popular in developing countries where Proton has many users, publishing on the Huawei AppGallery could become essential to continue supporting these user communities."
"When we publish on these alternative platforms, we will be providing additional details and information to the community, and we will prioritize according to the impact. There have been past incidents of fake Proton apps published on other distribution platforms, so we encourage users to be vigilant. It is also important to keep in mind that mobile device security is intimately connected to the preloaded operating system, so whether it is Apple, Samsung, Google, or Huawei, regardless of how you download your apps, you are also relying on your device manufacturer to safeguard your privacy."-ProtonMail
ProtonMail currently has 17 million users globally and while the company's CEO says that he would welcome the opportunity to broaden the app's audience, he adds a warning. "We need to weigh this against some of the other risks of doing business, especially in China, because you never really know who you're working for." Which ironically is the reason why ProtonMail is getting this opportunity in the first place.
According to Bloomberg Intelligence analyst Charles Shum, without the Google Play services version of Android on its phones, Huawei could see handset sales outside of China cut in half over the next 12 months.