Huawei and Google team up for the first Android development board, similar to the Raspberry Pi
6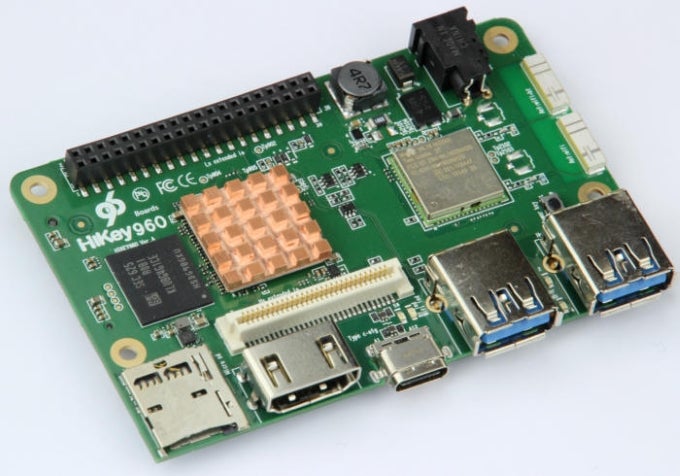 Android developers had one serious problem that made their jobs much harder up until now – they had to develop software for the platform using hardware that's completely different in just about any way. The community wanted an ARM-based development platform for quite some time now, hoping it would make things easier, and it finally has it.
Huawei has introduced the HiKey 960 board – an ARM-based development board that comes with all the essentials one would need. It employs Huawei's latest octa-core processor – the Kirin 960 – complete with the Mali-G71 GPU, 32 GB of storage and 3 GB of RAM. This makes for a development board that's on par with most modern smartphones, when it comes to performance.
The board also comes with two USB 3.0 ports, one USB Type-C, Wi-Fi and Bluetooth 4.1. There is also an HDMI port, but it supports resolution of up to 1920 x 1080 pixels, while the GPU is capable of handling 4K output.
Similar to the Raspberry Pi, the HiKey 960 comes with a variety of pins, so developers can hook up whatever they want to the board.
The HiKey 960's default OS is the official open-source version of Android. Google officially supports the board, along with its weaker sibling, the HiKey 620.
The HiKey 960 costs $240 and it will ship to the US, European Union and Japan in early May, before making it to developers worldwide.
via
PCWorld