Huawei reportedly in talks with Aptoide to replace the Play Store
13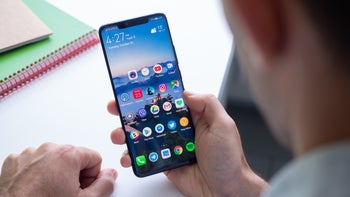 Huawei has been developing its
own Play Store rival
– App Gallery – over the course of the past few months. But if forced to replace the Play Store entirely, Huawei could have a tough time competing. The company's catalog of apps is currently nowhere near as big as Google's and, because of this, the Chinese giant has reportedly started talks with third-party app store Aptoide, home to more than 900,000 titles.
Speaking to Portuguese publication
DN Insider
, Aptoide executive director Paulo Trezentos
confirmed
that the digital hub sees the recent developments as "an interesting market opportunity to create a partnership with Huawei." In the past Trezentos and his colleagues have had multiple discussions and meetings with Huawei regarding the matter, and following
this past Sunday's news
, Aptoide contacted Huawei again about a potential partnership.
If an agreement is reached between the two companies, it's unclear at this point what form of implementation will be chosen. After all, as Trezentos points out, the deal could involve pre-installing Aptoide on all future Huawei smartphones or integrating the contents of Aptoide into the App Gallery store, a solution Huawei will probably prefer. Despite Aptoide's willingness to negotiate, though, it did make clear that it's not interested in merging with or being acquired by Huawei. The company says that "new opportunities" are always emerging and growth has not slowed down – the company already works with a handful of other Chinese smartphone brands such as Xiaomi, Oppo, and Vivo.