Huawei P8 unveiled: 5.2-inch super slim flagship with full metal unibody and innovative RGBW camera sensor
88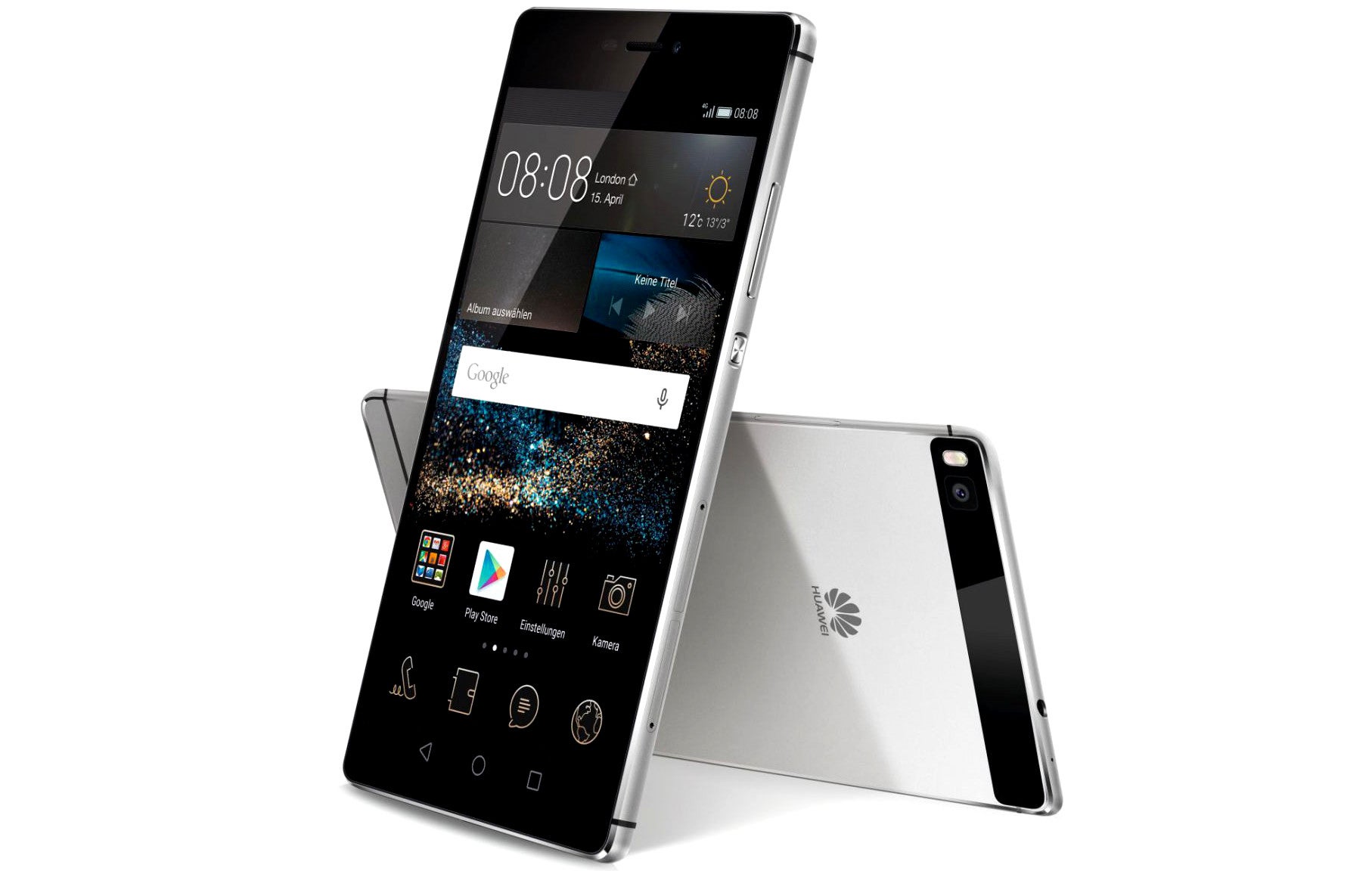 Huawei just unveiled its brand new flagship Android phone for 2015: the Huawei P8.
It's a start to the new Huawei P series (Huawei is dropping the Ascend name for this new family of devices): and the P8 kicks it off with super slim, 6.4mm design and a full-metal unibody. The phone comes in two versions: a 16GB regular one, and a 64GB, 'premium' one.
The Huawei P8 is a 5.2-inch phone that comes in four colors: mystic champagne, prestige gold, titanium gray, carbon black. While the phone is not water-proof, it does have nano-coating that makes it spill-resistant.
Here is a quick run-down of the Huawei P8 specs:
Platform:
Android 5.0 Lollipop with EMUI 3.1
Screen:
5.2" 1080 x 1920-pixel Full HD display
Dimensions:
144.9 x 72.1 x 6.4mm, weight 144g
System chip:
HiSilicon Kirin 930 chip with octa-core CPU (4x Cortex A53 @ 2GHz, 4x A53 @ 1.5GHz)
Main camera:
13-megapixel main cam with OIS, RBGW sensor, f/2.0 lens
Advertized as a mixture of
'advanced technology and sophisticated design'
, it packs Huawei's own HiSilicon Kirin 930 system chip with an octa-core CPU running at up to 2GHz. There's also 3GB of RAM on board and 16 gigs of internal storage.
EMUI 3.1 with Knuckle Gesture

The Huawei P8 features Android 5.0 Lollipop with a refreshed EMUI 3.1 custom user interface by Huawei.

The interesting thing about this new skin is that it gets support for knuckle gestures, as opposed to regular taps: double tap with your knuckle to capture a screenshot, and draw with your knuckle to crop out screenshots.


13-megapixel RGBW camera sensor
The most innovative and advertized new feature of the handset, however, is the new type of camera sensor: a 13-megapixel one with RGBW arrangement that should allegedly allow for better performance in limited light conditions. Huawei officially claims that this is 'the world's first four-color RGBW sensor' that is said to bring brightness up by 32% in high-contrast lighting scenes, and reduce it by 78% in low-light environments.
We don't know the fine details about this new sensor yet, but RGBW stands for red-green-blue-white, a different arrangement on top of the sensor than the standard Bayer RGBG one. Having a fourth white pixel could likely be used to gather more light information, and thus improve the sensitivity of the sensor. We've seen the Motorola Moto X adopt a similar (RGBC, with the C standing for clear) sensor two years ago, and we're curious to see how this new Huawei solution will perform.
Connectivity
Finally, the Huawei P8 is a dual-SIM phone (there will be a single-SIM version as well) with 4G connectivity supported on both SIM cards. It features two antennas - one at the top and another one at the bottom, a solution that solves dropped calls issue. Huawei claims that you will experience 50% less dropped calls, and get a 6.8% increase in call connection rate.
Another neat trick the Huawei P8 pulls out is that it does much better filtering out side noises in calls, even when connected to an earpiece. The company demonstrated the wind-suppression feature, and it worked impressively well.
Huawei P8 price and release date

The flagship Huawei P8 16GB base model will go on sale in Europe in May 2015 with a starting price of 499 euro (~$530) off contract, much more affordable than devices from Samsung and Apple. The 64GB 'premium' offering will be sold at 599 euro.
Recommended Stories