Huawei P Smart+ is here: midranger with a tiny notch and three cameras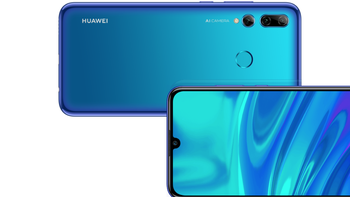 Smartphone manufacturers that release several models a year don't always spend the resources to organize events when launching a new phone, especially if it's not a flagship one. Such is the case with the latest member of the Huawei smartphone family:
The P Smart+ 2019
. The device was leaked and anticipated (not very eagerly) for a while, but today it finally appeared on Huawei's official website along with details of its software features and hardware specs. Let's take a look!
Design
The Huawei P Smart+ won't wow you with its design, but that doesn't mean it's bad. It's just what we've come to expect from smartphones in 2019. The majority of the front panel (89% of it to be exact) is taken by the 6.21-inch Dewdrop display (don't mistake it for a teardrop one!) that has a tiny notch for the selfie camera and a noticeable (but not big) chin at the bottom.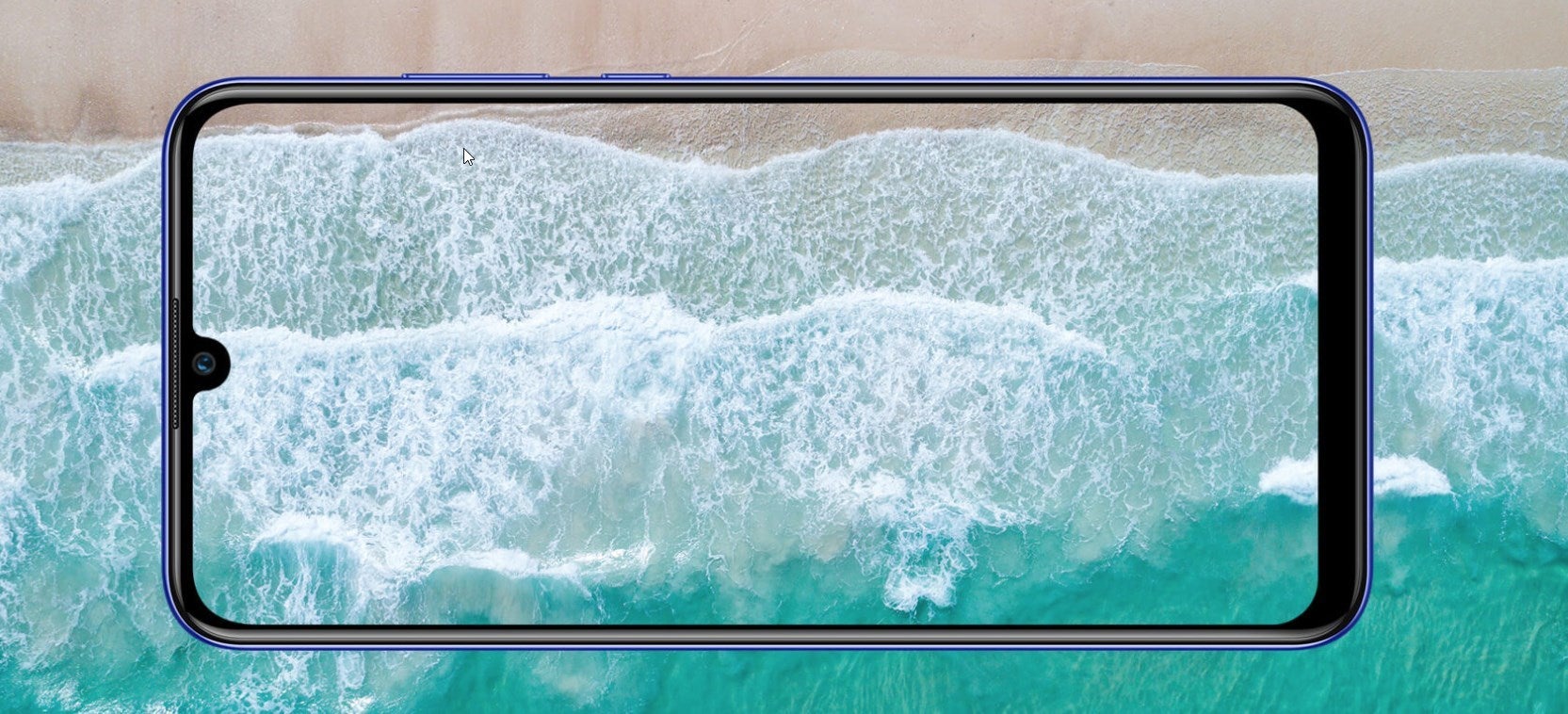 The back is styled in the familiar Huawei/Honor aesthetic with nice smooth curves, "ceramic-like finish", a 2+1 camera module and a fingerprint sensor. Color options are rather limited, you can go for either the dreamy-sounding Starlight Blue or the mysterious Midnight Black. Coming up with color names must take quite a lot of time judging by these and others on recently released phones (*cough* flamingo pink *cough*).
At the bottom of the device, there's some good news and some bad news. The good news is there's a 3.5mm headphone jack. The bad news is that the other port you can find there is Micro USB. It seems that while Xiaomi managed to switch to USB Type-C even for some of its Redmi phones, Huawei is still holding on to the inferior port. Anyway, time to look under the hood!
Hardware and software
At the heart of the Huawei P Smart+ is the Kirin 710 chipset. This chip is actually meant to rival Qualcomm's Snapdragon 660 rather than the 7 Series chips, which puts it right in the midrange segment. Huawei states that its new GPU Turbo 2.0 technology will bring improved gaming performance but how well it will work in practice is debatable. One thing that raises performance concerns is that the device comes with only 3GB of RAM which is on the low side for 2019. As you can probably guess, that amount of memory is paired with 64GB of storage, a pretty typical combo. On the plus side, you get to expand that with a Micro SD card.
Huawei seems to be especially proud of the cameras on this phone. As we mentioned there are 3 sensors on the back: 24MP main camera, an Ultra Wide Angle 16MP one and a 2MP depth sensor for the much-desired bokeh effect. Front one comes at 8MP and a feature called AI Selfie Artist which apparently helps you take better photos when there's light shining behind you. If that's a situation you find yourself often in, then look no further!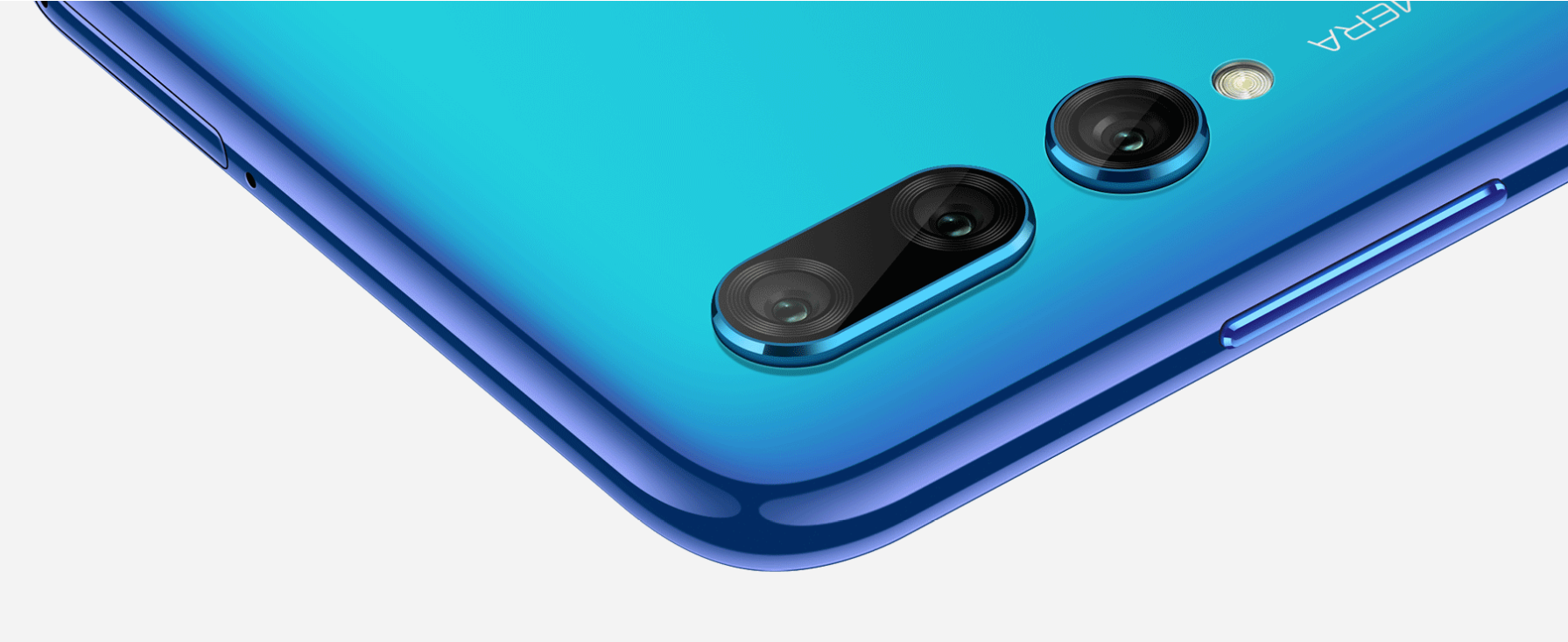 The main cameras come with even more AI features, as is tradition these days. Specifically, the Huawei P Smart+ has Handheld Night Mode with AI Stabilization for improved photos in low-light conditions. You also get scene recognition that can identify more than 500 scenes in 22 different categories. Once a scene is detected, the phone will do its AI wizardry (or shenanigans, depending on how you feel about it) to make your photos better.
Using Huawei's AI-powered software you can also use the camera for real-time translations, product identification for easier shopping and other "intelligent" functions.
Speaking of software, the phone comes with EMUI 9.0 which is based on Android 9 Pie with all the usual added apps and features that come with it (hint: there's AI involved).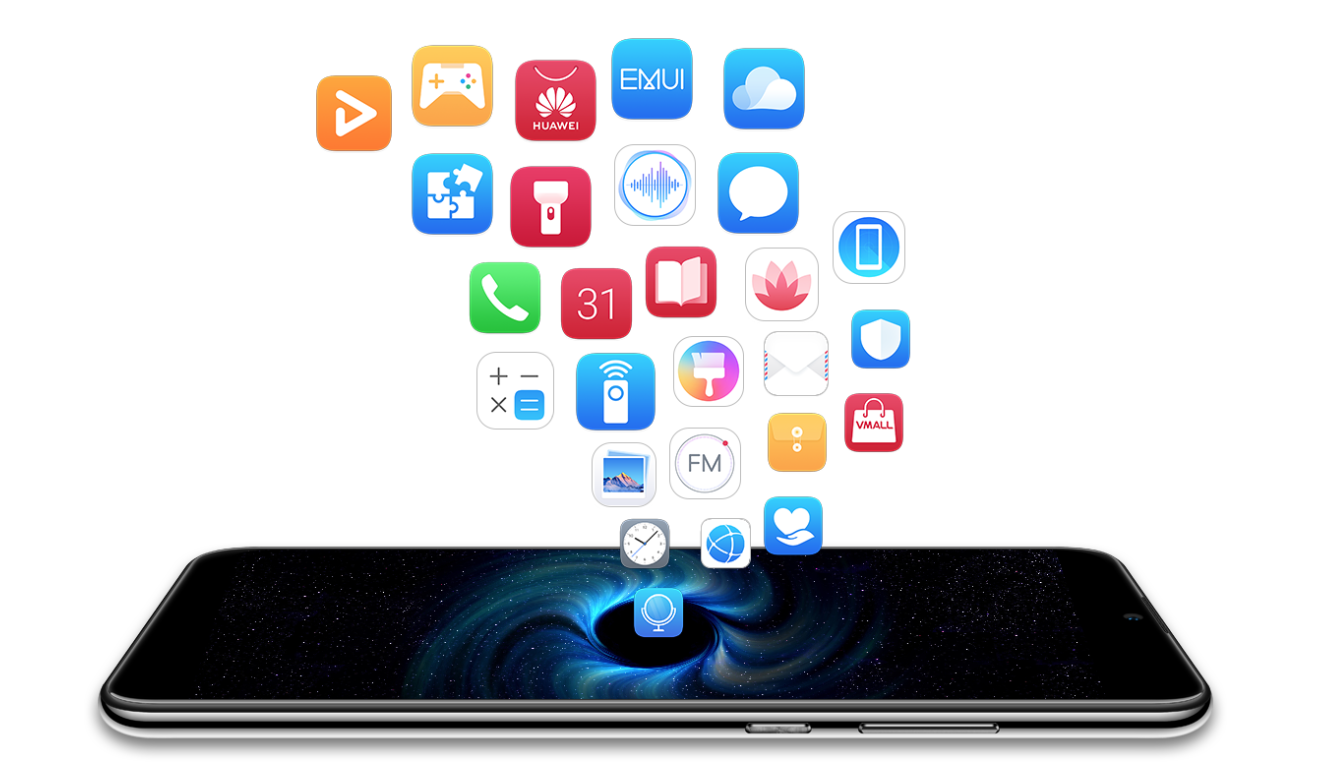 Look at all those apps you'll probably uninstall within an hour!
Price and release date
This is where things get foggy. For the time being, there's no official information about the price of the P Smart+, when it will show up in stores and which countries can expect to receive this device. We reached out to Huawei for that information and it will be added as soon as we have the details. It will be interesting to see how it will be positioned compared to Xiaomi's
Redmi Note 7 Pro
that offers some pretty good specs for a very low price.