How to use Huawei Mate 10 Pro's AI-powered camera to shoot the best winter videos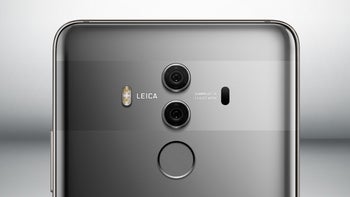 Advertorial by Huawei: the opinions expressed in this story may not reflect the positions of PhoneArena
The HUAWEI Mate 10 Series has it all – a dual camera with an ultra-wide aperture on both lenses (one color, one monochrome), optical image stabilization, 4K recording, real-time scene adjustments and fast-moving object tracking, all courtesy of the first AI chipset with a dedicated NPU.
But what about capturing the perfect shot when the cold weather bites, skies are gloomy and the streets are frosty? We all know it's notoriously hard to capture good-looking footage of snowy landscapes on camera - be it stills or video - but the HUAWEI Mate 10 Series has you covered:
Keep your hands warm with Glove Mode
Getting snow to look good on camera is tricky enough, but that will be the least of your problems when you're freezing your fingers off up on the slopes. Luckily, the HUAWEI Mate 10 Series has a fully dedicated Glove Mode that lets you comfortably use the camera with warm mittens on. Glove Mode can be enabled from "Settings > Smart assistance > Glove mode."
Leave it to the AI to take the perfect vids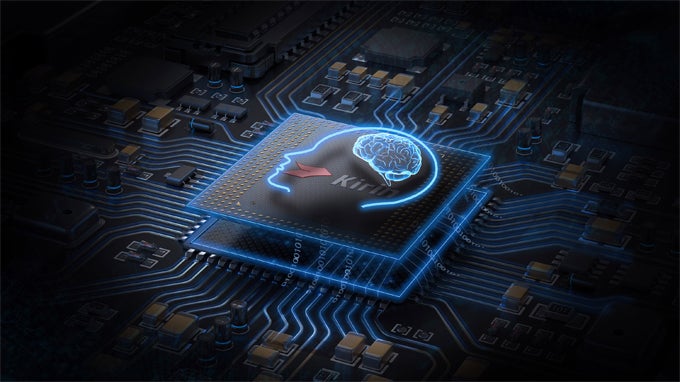 Huawei claims that the on-board AI is capable of recognizing up to 2000 images per minute by harnessing the the power of real-time neural network processing
Now that your fingers are no longer at risk of frostbite, it's time to start shooting some gnarly snowboarding vids. Or, you know, maybe just capture some serene snowscapes on camera. Usually, when you let your camera automatically adjust exposure in the snow, you'll almost always get an underexposed result, due to all the bright whites in the scene. To alleviate this, you can switch to the HUAWEI Mate 10 Series' manual video mode and use exposure compensation (EV) to add two to three additional stops.
If you're not a camera enthusiast, however, and this sounds a bit daunting, fret not, for the on-board AI's got your back. The HUAWEI Mate 10 Series' NPU does all its video and image post-processing magic behind the scenes. You wouldn't know it's there until you saw the results. The AI uses automatic scene detection to immediately recognize what you're looking at through the camera, and then cross-reference the scene with its ever-expanding database of information. This is done at a moment's notice and allows the HUAWEI Mate 10 Series to adjust the parameters of your shot or video on the fly, based on similar footage that's already been analyzed by the AI.
Downhill and speedup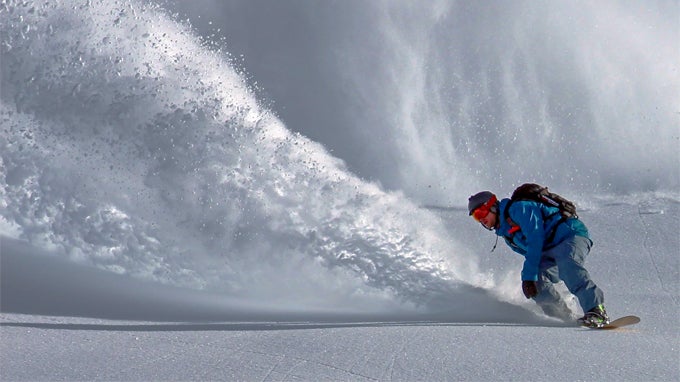 What's more, the HUAWEI Mate 10 Series' AI-boosted real-time object tracking is outstanding at keeping up with high-speed moving objects, such as skiers, snowboarders, or uprooted trees riding the crest of a gigantic avalanche, which makes focusing on the right thing a breeze.
Sharing the ultimate winter video
When you're done capturing the perfect shot or video, and back by the fireplace in the evening, it's time for editing and sharing. The HUAWEI Mate Series' built-in Photo Gallery has a feature called "Highlight," which can automatically pick photos and video, and arrange them into a collection.
After that, with a tap of a button, the pre-installed
Quik app
will create a video matching the edit to the beat of music, as well as add subtle effects and transitions. The video can be shared with friends, or it can be further customized using various templates, and the app's editing features. That's all you need to capture a perfect day on the slopes or walking the wintry streets at home with a HUAWEI Mate 10 Series device – just don't forget to turn on Glove mode beforehand, pun not intended.