Huawei's CEO believes the Galaxy Fold's design isn't "good"
49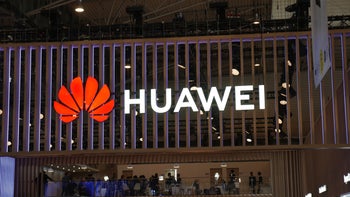 The
Samsung Galaxy Fold and Huawei Mate X
represent two very different takes on the foldable smartphone concept. But the CEO of Huawei's mobile business, Richard Yu, believes the design of its offering is superior.
In a recent
interview
with
Business Insider
, the CEO admitted that the original Huawei Mate X prototype offered a design not too dissimilar to that of the Galaxy Fold. Eventually, however, this design was scrapped because it was "not good" – Richard Yu believes having a dual-screen setup "makes the phone too heavy."

At one point, Huawei had three foldable projects under development simultaneously. One of these was "even better" than the Samsung Galaxy Fold. But for unspecified reasons, the CEO decided to cancel the option because "it was bad."
Ultimately, the company decided to go with the form factor that it
announced last weekend
. This boasts a large 8-inch display that can be folded back on itself to become a main 6.6-inch display and a 6.38-inch rear panel.

Aside from the larger display areas, the advantage to this design is that the smartphone is just 11mm thick when folded, which is much thinner than the rumored Galaxy Fold dimensions. Nevertheless, it does come with one big drawback.
When the Samsung Galaxy Fold is closed, the plastic-covered foldable display is protected from potential scratches. The Huawei Mate X, however, leaves the panel exposed at all times. This means that, in the long-run, it might not be as durable as Samsung's
premium offering
.