Huawei's Android 9 Pie update for P20 and Mate 10 gets an official release date
3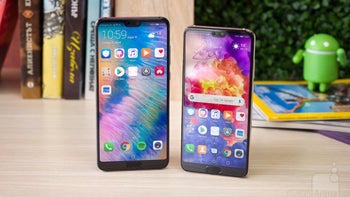 After a run-in with the
beta version of Huawei's Android 9 Pie update
for its older handsets, the homebrew Emotion UI 9.0 will be released to them in an official manner starting November 10.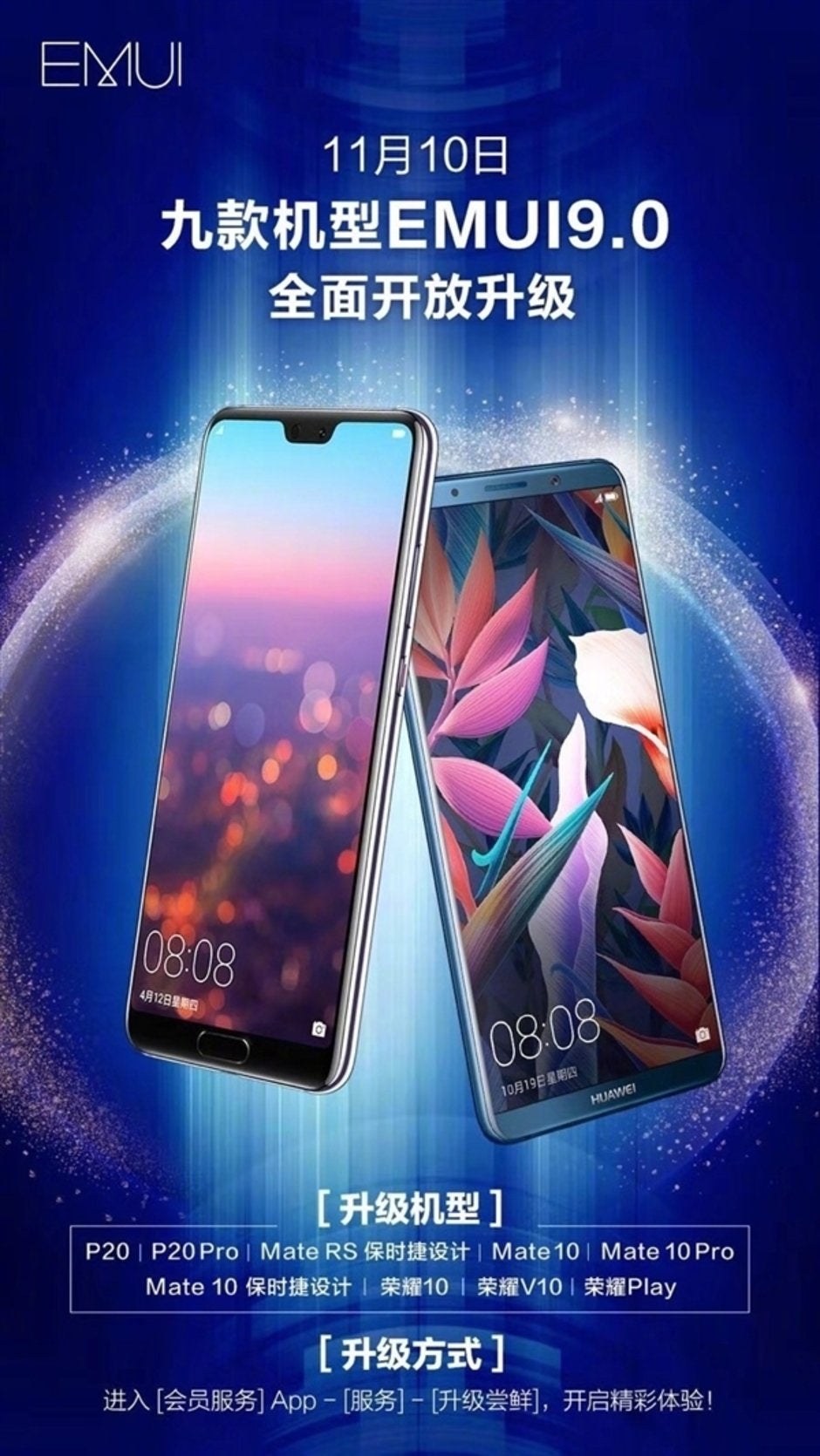 This is coming from none other but
Huawei's official EMUI account
that gave us the poster you see here with release date and the lucky handsets that will be updated to that sweet Android 9.0 Pie first. These include several phones from both Huawei's direct portfolio, and from its Honor undertaking.
As you can easily guess, first in line are last year's flagships of the brands like all the
Mate 10
models save for the Lite one, but up to the
Porsche Design RS
version. The
P20
and
P20 Pro
are also been called out, as well as the
Honor 10
,
View 10
, and the game-centric
Honor Play
. That's nine of the most souped-up devices in Huawei's stable, in addition to the already announced
Mate 20
gang.
As to what the new
EMUI 9.0
will bring to your glorious Mate or P-series phone, it's all the battery and performance improvements that Google ushered with Android Pie, as well as fresh takes of Huawei's own, including extra navigation gestures that add to the stock Pie interface.
The November 10 date that is pegged for the rollout means that the Android Pie update is coming to Huawei's finest roughly within the promised 90 days after Google released it for manufacturers on August 6th.
That's a breath of fresh air compared to the longer timeframes that earlier Android versions used to command. Whether it's Google's
Project Treble
, or simply Huawei working as fast as it could to bring some sweet pie to its major handsets, it's a step in the right direction. We'll be keeping an eye for when the EMUI 9.0 update is actually pushed to the office units, and run through the sweet extra features accordingly.