Huawei CEO takes shots at Samsung Galaxy Fold
26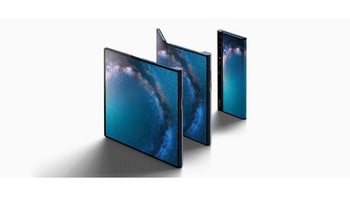 There were only two major foldable phones shown off at MWC this week -- the
Huawei Mate X and the Samsung Galaxy Fold
-- so it shouldn't be much of a surprise that there would be a bit of competition between the companies. What might be a surprise is that Huawei was the first to fire shots in the coming foldable phone battle.
In a recent interview, Richard Yu, CEO of Huawei's mobile business, talked about the process that led to the Huawei Mate X. Yu said Huawei tried a number of different designs for its first foldable phone and even had three different prototypes in development at one time. And, Yu said Huawei tried out a design similar to what Samsung did with the Galaxy Fold but decided that having screens on both the back and the front of the device made the phone too heavy. Ultimately, Huawei killed off that design idea and Yu went as far in the interview as calling that type of design "not good" and even "bad."
Given what we saw, Huawei's design did seem to make more sense from an ergonomics standpoint, but it's still up in the air as to how the display being on the outside of the phone will stand up to regular use. The major issue with foldable screens is that it can't be covered with glass, it has to be covered with plastic, and plastic is soft enough to be scratched by quite a lot of things that would be in a pocket or bag with your smartphone.
Of course, all folding phones, as cool as they seem, are still just beta products right now. There's a long way to go with this form factor.