Huawei isn't developing its own Android alternative: executive
18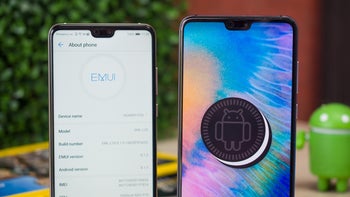 For quite some time now, Huawei has been rumored to be following in the footsteps of Samsung by attempting to develop its own Android alternative. But today, after the launch of the company's EMUI 9.0 which is based on
Android 9 pie
, Huawei's President of Consumer Business Software Engineering, Dr. Wang Chenglu, responded to a number of questions regarding the matter and confirmed that the company has no such plans.
Due to the fact that the company already actively develops EMUI, the executive stated that developing a whole new OS wouldn't actually be that difficult. Instead, Huawei recognizes that the true problems would lie in the lack of an app ecosystem. After all, following years of dominance in the smartphone market,
Android
has built up a rather vast ecosystem of apps, much like Apple's
iOS
. Something that consumers have become accustomed to. Because of this, if Huawei was to launch its own mobile OS, it would likely suffer the same problems as
Samsung
's Tizen or even Microsoft's Windows Phone and Windows 10 Mobile. However, the potential problems don't end there.

In addition to the need for apps, the all-new operating system would also require a whole new range of agreements between Huawei and partnering companies, not to mention the carriers that would presumably sell the smartphones.
Ultimately, while a proprietary OS would provide significant benefits to
Huawei
in the form of more control and a reduced dependence on Google, it seems that an entry in the smartphone market this far down the line simply wouldn't make business sense, even if Huawei does eventually overtake Samsung as the number one smartphone manufacturer.