How to use an Android phone as a security camera or a baby monitor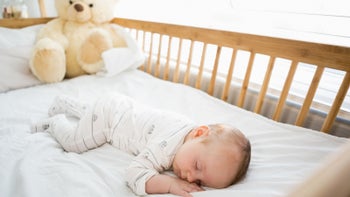 This is a project for those who happen to have a used and unneeded Android smartphone lying around. And for those who simply feel like adding one more thing to their "stuff that my phone can do" lists, of course. In the following paragraphs, we'll guide you through the process of turning an Android handset into an IP camera with the help of a free and easy-to-use app.
What's that, you ask? Well, an IP camera is one that connects to a network. Usually, it can be accessed and controlled from another device – a computer or a recording device, in most cases. These cost north of $50 apiece, but by repurposing an old Android handset, you can have one for next to nothing. A smartphone running IP camera software can act as a do-it-yourself security camera, or as a makeshift baby monitor, to give a few examples.
So without further ado, let's get things done! You'll need
IP Webcam
, a free app available from the Play Store, and access to your home Wi-Fi network.
Best case scenario
IP Webcam works best when the phone it is installed on is connected to a Wi-Fi network, not to a cellular one. That's because wireless carriers will most likely restrict the access to IP Webcam's service. So make sure that the phone you'll be using for the task is on a Wi-Fi network that you can access. Once the IP Webcam service is up and running, phones, tablets, and computers on the same network will be able to access its video stream from a web browser.
And if you're away from home...
Chrome Remote Desktop
(or another remote desktop app, such as
TeamViewer
). Using Google's service, you can log into a computer at home and view your webcam from the computer's web browser. We gave it a try and the video stream flowed pretty smoothly. The downside to this method is that a computer at home should be always on.
Extra tips
If you'll be turning a phone into an IP camera permanently, consider getting a wide angle lens for it. This will give you a wider field of view – works well in tight spaces.
If you know how to access your router's settings, look for an option to assign a constant local IP address to your phone's MAC address. This way, you'll always know what address your IP camera is at.
Failing to connect? Your firewall or router might be interfering with the connection. Depending on what the issue is, you may have to whitelist your IP camera's IP address.
You might want to enable IP Webcam's built-in motion detection if you'll be using its video recording features. This will capture video only if a moving object is detected.
The developers of IP Webcam need your support. Consider buying the ad-free version of the app. This will also give you access to additional features, such as Tasker integration and UI customizations.