How to unlock your Apple iPhone 6s or Apple iPhone 6s Plus if purchased from the Apple Store
22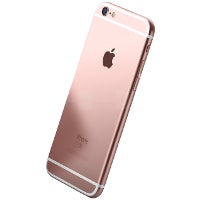 Just in case you weren't aware of it, when you purchase your
Apple iPhone 6s
or
Apple iPhone 6s Plus
from the Apple Store, it is unlocked regardless if you bought it for your AT&T, Verizon or Sprint wireless account. But you need to follow one simple step in order to complete the unlocking process that will allow you to put any carrier's SIM card into the device.
When you get your Apple Store purchased
iPhone 6s
or
iPhone 6s Plus
, make sure that the SIM card it comes with is pre-loaded in the SIM tray. Turn the phone on, and sync it to your computer. So far, so good. Now, launch iTunes. Follow the comments related to carrier activation. Eventually, you will see on your computer screen a message that reads "Congratulations, your iPhone has been unlocked." And that is it. You can now restore using iTunes or iCloud
Keep in mind that this will only work with iPhone 6s and iPhone 6s models paid in full and purchased from the Apple Store. Let's make sure you grasp this. Time for a quick quiz. You go into your carrier's local retail location and pay full price for an iPhone 6s. Can you unlock the phone using the method we just described? If you said yes, smack yourself hard on the top of your head with a heavy object. Didn't you read what we just wrote? To unlock the iPhone using the method above, it must be purchased from the Apple Store.
Now, if you paid the full off-contract price from your carrier, the iPhone 6s or iPhone 6s Plus you purchased can be unlocked. However, you need to request that it be unlocked from your carrier, and it will take a few days for them to do it. If you bought your iPhone on a two-year contract, you will need for it to be paid off completely before you request that it be unlocked.
source:
TheAppFactor
via
RedmondPie