How to uninstall (close or delete) apps on iPhone 6 and iPhone 6 Plus (iOS 8 tutorial)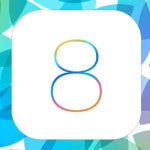 The Apple has created what many claim to be one of the simplest and most approachable user experiences with iOS and the
iPhone 6
and 6 Plus in particular. Testifying to this are the multiple extremely high consumer satisfaction ratings for the platform throughout the years. And if it is not broken, why fix it?
That's the exact mantra that Cupertinians have followed and ever since the first versions of iOS it has been very simple to manage your applications. Nonetheless, this tutorial would be useful to the complete novice, looking for a way to clear up his homescreen, while not yet fully acquainted with the workings of iOS.
So how do you uninstall apps on the iPhone 6 and 6 Plus, and iOS 8? It all boils down to one thing - long hold an icon until all the icons start wiggling. Once that happens, a cross appears on the top of each one. You just press the 'x', confirm that you really want to delete the app, and voila. We have included a short slideshow to illustrate how it all looks like below. Naturally, this will work with all previous iPhones like the iPhone 5s, iPhone 5, iPhone 4s, and earlier, as well as on the iPad Air 2, iPad Air mini, etc.