How to turn auto correct on and off on most Android smartphones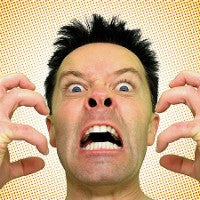 As a rule of thumb, sooner rather than later, one is bound to go through his first auto correct-related mishap. Indeed, the feature that is now part of pretty much every single smartphone keyboard out there, can be both a blessing or a curse. The latter mostly, especially if you use Latin letters to converse in your own language -- drives auto correct crazy (and you in the process).
So how do you turn the darn thing off? Thankfully, it's not at all complicated, though the amount of people that continue asking that question seems to suggest that not everyone necessarily spends as much time around smartphones as we do. Weirdos. Anyhow, for the uninitiated among you, you've come to the right place.
That's right. Today we'll be showing you how to quickly and painlessly turn auto correct off (or on) on most popular Android handsets, including the LG G3, Samsung Galaxy S5, Google Nexus 5, Samsung Galaxy Note 3, HTC One M8, and Sony Xperia Z2. And if your device's software happens to differ from the ones on that list, you should still have an easy time locating the option once you know where to look in.