How to turn Google Photos automatic photo backup on or off
5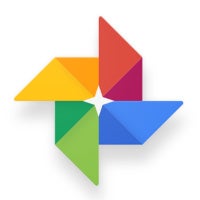 While many think of
Google Photos
as a very healthy and powerful competitor in the image platform market, evidence is mounting up to prove that Google Photos is quite a controversial product.
A few weeks ago, we reported that Google Photos is erroneously
tagging dark-skinned people as "Gorillas"
, but although the Google team in charge with the project has sorted out that mess in a timely manner, another controversial "feature" was recently discovered.
As discovered by Nashville Business Journal editor David Arnott, Google is still backing up the photos stored on Android devices even when Google Photos has been uninstalled, which can lead to some confusion for many Android users.
The problem is thought to reside in the fact that Google Photos was previously a part of the Google+ social network. Before Google Photos was launched, Android users could tell the OS to automatically backup photos by heading over to the Google Settings app. Apparently, the setting for automatic photo backup was not migrated to the Google Photos app, which is what causes the confusion.
Here are the steps you need to take in order to stop Google Photos from automatically backing up your photos even after the app has been uninstalled from your Android device:
Step 1.
Open your Google Settings app. To find it, open your app drawer, and then navigate by swiping to the right until you reach it.
Step 2.
Tap "Google Photo Backup". This is where the settings for automatic photo backups to Google Photos are to be found.
Step 3.
At the bottom of the screen, tap "Back up photos", and turn the feature off. Alternatively, you do the opposite thing of what we're trying to accomplish here, and give Google Photos the ability to back up photos even when Wi-Fi is not available.
Note:
The "Google Photo Backup" section of the Google Settings app also allows you to select the active account or the image quality, so you might want to toy around with these options as well.
There you go, now the photos you take with your Android device will not be automatically backed up to Google Photos.
What do you guys think of the fact that Google Photos still backs up your photos even when the app has been uninstalled?