How to show your Android Calendar events in the notification bar
8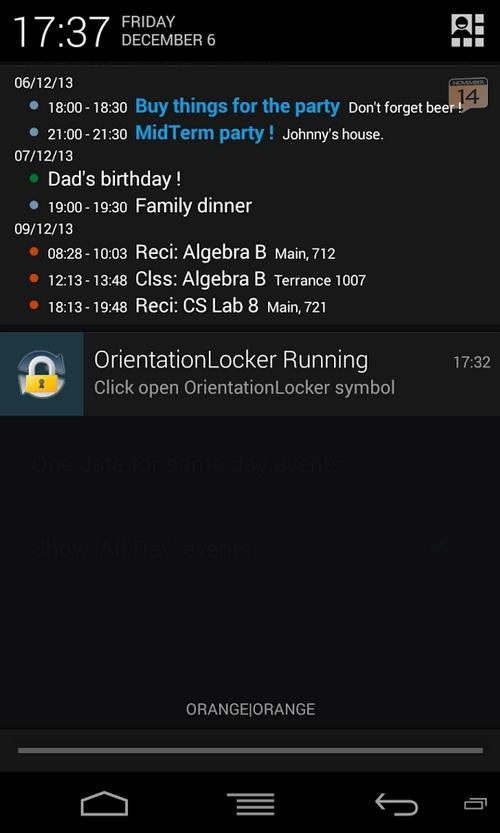 Have you ever had to quickly look up your schedule while on a call, or been looking for a place on your cluttered homescreen to fit the huge Android calendar widget? Then you know something had to be done about having an easier access to the agenda you have listed in the stock Android calendar app, and which reflects whatever change you do on your computer, too.
Enter Calendar Status, a useful little app that lets you place your schedule in Android's notification bar. That's right, your daily, weekly and so on agenda can be a short pull down motion away at any time, without taking up valuable space on your homescreen, or waiting for an app to load. The app used to be distributed as a simple APK download, created by developer Sagi Lowenhardt, and now it is available in the Play Store to install for anyone running Android 4.0 and above.
The app lets you customize any detail on how to show your events, which ones and in what way are to make it in the notification bar (in the $0.99 Pro version), plus you changing the layout style, too.