How to show battery percentage on Galaxy S10, S10 Plus and S10e
5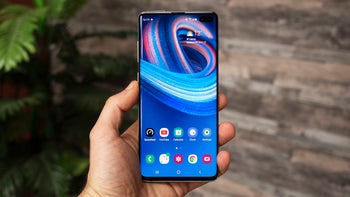 So you've got one of the new
Galaxy S10
series of phones... congratulations!
But how do you turn on the battery percentage so you can clearly see exactly how much juice you have left?
The Galaxy S10 does have a battery percentage indicator. However, by default, Samsung's One UI only shows an icon with the battery so you only get a rough idea about the battery levels, but not an exact number. Luckily, it's easy to fix that and add an exact percentage marker to that. Follow the few steps right below to get it done in a matter of seconds.
How to show the battery percentage on Galaxy S10 series
Turning on the battery percentage on the Galaxy S10 series take just a couple of steps. By default, this handy feature is disabled, but enabling it requires you to do the following:
1. Go into Settings and select the Notifications menu.
2. Choose notifications and look for the status bar menu.
3. Select the Status Bar and tap on the "Show battery percentage" toggle
4. You're done.
5. Alternatively, you can just type "battery percentage" in the query box at the top of the settings menu.