How to shoot DNG (lossless raw) photographs along with JPEG on Android 5.0 Lollipop
26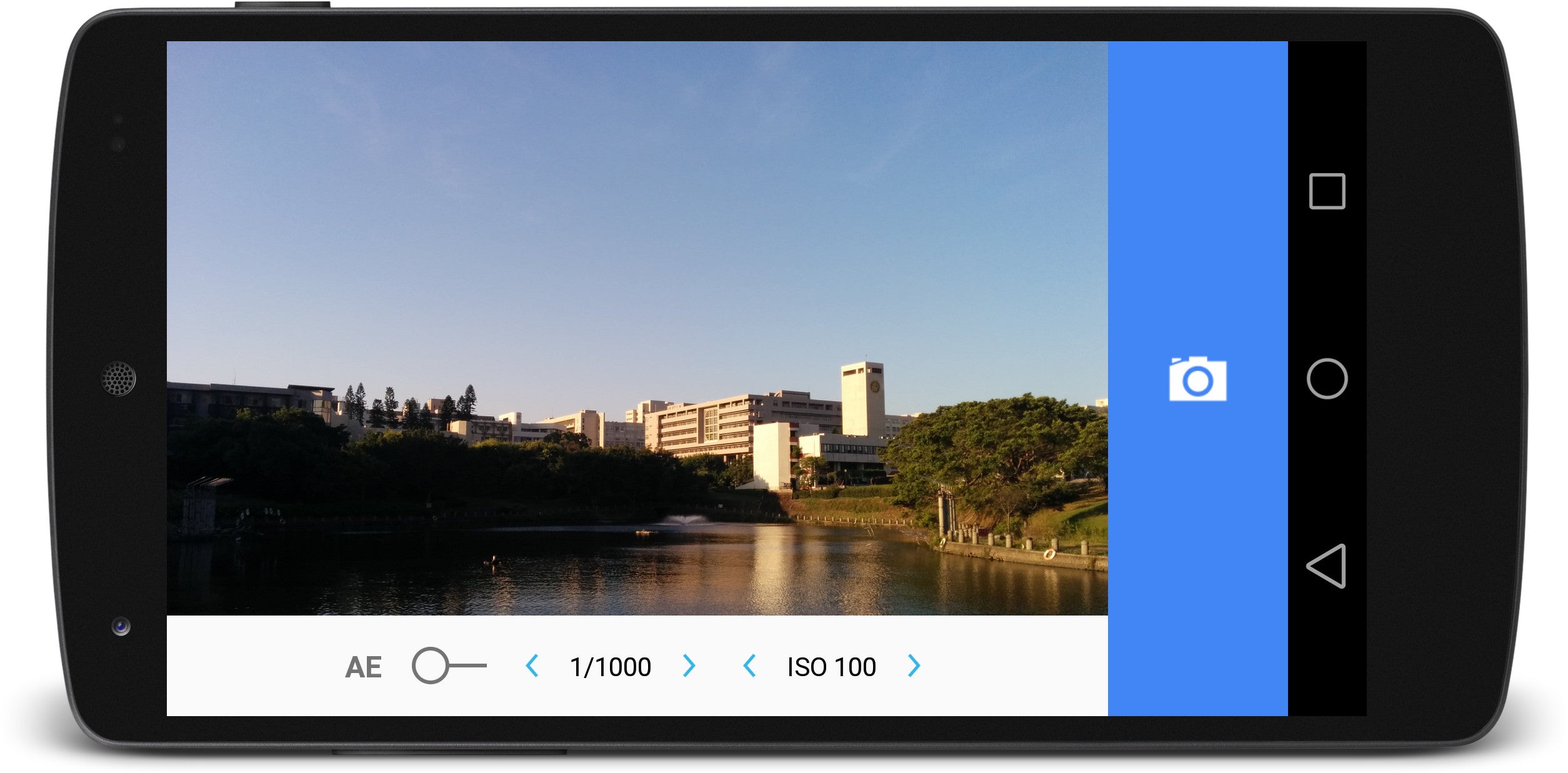 Android 5.0 Lollipop brings a big overhaul to the look and feel of Google's operating system on the outside, but there are some major changes under the hood. Camera in particular benefits most from the changes as Google has upgraded the API from a fairly limited version 1.0 to a more versatile Camera v2 API.
What the new API brings is support for full-on manual camera controls, so that camera apps can have access to things like shutter speed and ISO. The bigger novelty for enthusiast camera photographers, however, is the option to save a lossless raw file (in DNG format) for post-processing rather than a compressed JPEG.
The Nexus 5 in particular is the first handset to get the feature as it is one of the first to get Android 5.0 Lollipop. A third-party app called L Camera is already available for download, and it does not require root, while allowing you to use all the new features: manual shutter speed control, and DNG images.
If you have an Android 5.0 Lollipop on your device, all it takes is a download, and you can take photographs with those new controls. Take a look at the full feature set of L Camera below:
True manual focus (adjustable focus distance)
Manual exposure time (1/2, 1/4, 1/6, 1/8, 1/15, 1/30, 1/60, 1/100, 1/125, 1/250, 1/500, 1/1000, 1/2000, 1/4000, 1/8000)
Manual ISO (100, 200, 400, 800, 1600, 3200, 6400, 10000)
DNG output support
30fps full-resolution burst capture with focus stacking & exposure bracketing
Material design
source:
L Camera