How to share your photos of places with the world in Google Maps
2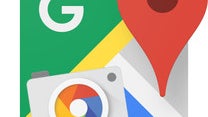 Google Maps is one of those services that everyone and their grandma knows about. It gives us reliable directions regardelss of whether we're driving, riding the bus, or simply getting around on foot. It lets us explore foreign countries and exotic locations from a Street View perspective. It provides us with real time traffic conditions thanks to its crowd-sourced database. It lets us share our location so that our friends can find us more easily. And the list of what Google Maps is great for goes on.
Yet did you know that Google Maps also lets you publicly share your photos of places? Yup, you're basically free to show your images to the world by uploading and tagging them to a specific location. These photos can be viewed from pretty much anyone using Google Maps on their mobile device or desktop computer, meaning that your artwork may potentially get exposed to a very wide audience. Do we have your attention already?
So, let's assume that you already have a beautiful image in mind and you know exactly where it was captured. Find the location by either using the search bar or dropping a pin at the exact spot. Try to be spot-on when marking the place because photos can be uploaded only to specific addresses and places of interest. You can't just drop a pin in the middle of nowhere and upload a photo there. For the purpose of this tutorial, we'll be using a photo snapped at Messe Berlin in Germany.
The next step after marking the location is to expand the bar that appears at the bottom. Swipe down to the bottom of the page. You're likely to see image thumbnails for Street View and an Image Gallery. Tap on the latter.
Now you should be seeing a gallery with pictures that others have uploaded before you. No worries. Just tap on the button in the bottom corner to upload your own image. Pick it from the gallery and let it upload. Where does your image go now? Well, it will be reviewed first, and if Google gives it the thumbs up, it will appear in the set of public photos taken at that specific location.