How to set up your phone for international travel
12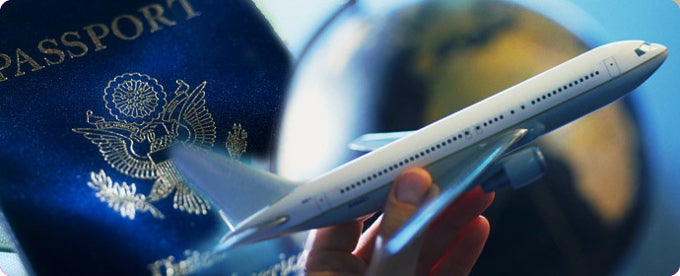 It's summer (at least in the Northern hemisphere)! What this means is that it's time to hit the road and take a look at the big, wide world around us. And while a few years ago, many would pack in their laptops along with heavy DSLR cameras and what not other technological gadgets to stay connected and capture the moment, these days, you really don't need much more than your smartphone well-charged and connected.
How to prepare your phone for international travel?
So what should you do in order to be well prepared for international travel with your smartphone? No matter whether it's an iPhone or an Android device you have, there are a few simple steps that will make your journey a lot more enjoyable, less confusing, and ultimately - great.
We walk you through these few simple steps to set up and prepare your phone for your international travels.
Step #1: Get well informed about roaming fees
The first step we advise you to take is one of precaution: check and get well informed about roaming fees that your carrier charges for the country/countries that you plan on visiting. You should inform yourself about the call and texting rates, but most importantly - pay attention to fees for mobile Internet that are often astronomical and see if you can get some sort of a deal or a change in plan to accommodate for possible data needs (or even occurrences - your apps might decide to auto-update on 3G/4G while you're in another country, eating megabytes and often hundreds of dollars).
Step #2: Turn off mobile data in roaming
Mobile data in roaming is evil.
Fees are still often per megabyte at most carriers, and those megabytes stack up quickly, and so does your bill.
Step #3: Get a local SIM card
Dealing with roaming is a necessity that helps you avoid (or at least deal somehow with) emergencies in the beginning of your stay at another country, but it really makes no sense to stay on expensive roaming tariffs when you can get a local SIM card with cheap data plan during your stay. Check at the local carriers about their pre-paid plans - getting a SIM card and a local number should cost little and the process is quick and simple.
In order for it all to work, make sure you have a GSM phone, as CDMA phones won't work in many parts of the world.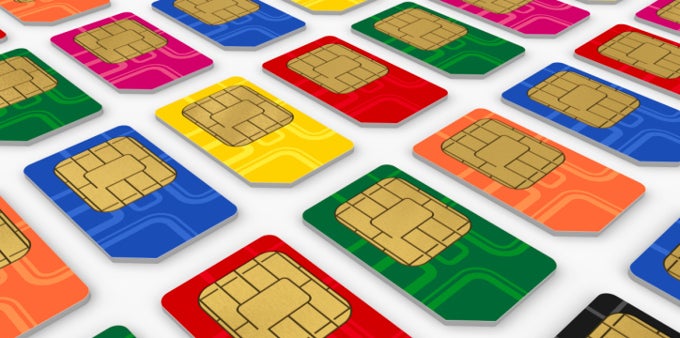 Step #4: Check official currency exchange rates
You would need an Internet connection to learn about the latest exchange rates, but getting the latest info is a worthy investment as many tourists fall victim to currency exchange fraud. If you travel to resorts, it's often hard to find banks, and you'd have to exchange money at a shady exchange office. Another rule of thumb that you can follow in any situation is to NEVER accept money exchanges from strangers who approach you on the street.
Did you know: you don't need to download an app to check currency rates - just type your search in Google in the following format "1 US dollar to Chinese yuan" or "1 USD to RMB".
Step #5: Download maps that you can use offline with an app like HERE Maps
Some of the strongest and most notable features of Nokia's HERE Maps is that it supports offline navigation thanks to your device's in-built GPS. This allows you to explore the map and navigate yourself to a desired location without an Internet connection, and Nokia touts that you can use all features of HERE Maps on Android while being offline.
The app will allow you to download detailed maps of various areas, regions, or even countries (more than 200 are available for download as of now). Said maps are kept on your device and pave the way for fast access. More than 100 of the maps in question allow you to make full use of turn-by-turn navigation, while 40 of the maps will provide you with traffic information (we suppose that this feature won't work offline, though). HERE Maps will work in a seamless concert with Glympse, too.
Step #6: Get a universal power adapter (different countries use different plugs)
A universal power adapter is a must-have if you travel from the United States to Europe where most countries use a different type of a plug, but plug standards differ all across the globe and rather than getting one just for Europe, you might get a universal power adapter for all your journeys.
Step #7: Make sure you pack a charger and a USB cable (best: use a QuickCharger if your phone supports the technology)
If you have a flagship Android phone made within the last two years, chances are that it supports Qualcomm's Quick Charge 2.0 technology allowing you to juice up its battery much faster than you would using older, regular chargers. Unfortunately, manufacturers don't always include a compatible charger in the box and instead opt for more affordable wall chargers that sometimes take 3 hours and more to fully charge a phone. The Sony Xperia Z3 is just one example: in our
recharge test
, we measured that it takes 235 minutes, or nearly 4 hours to fully recharge its battery from zero to 100%. No wonder, given it only features a 850 mA charger in the box, while support for QuickCharge 2.0 allows it take 2 amps at its 5 volt battery chemistry.
With all this context in mind, here is a reliable and very affordable QuickCharge 2.0 compatible charger that will boost charging speeds significantly on phones supporting the technology: the Aukey Turbo Wall Charger.