How to scan a QR code on your iPhone
5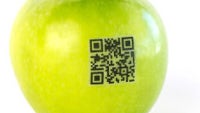 A QR code is a convenient and - most importantly - a universally accessible way to hide a message, a link, or another useful reference so that everyone with a smartphone (which practically means everyone nowadays) can read it.
A QR reader app - unfortunately - is not a built-in part of iOS 8 on your iPhone. So how do you read that code?
The answer is simple - you need a third-party app. For that you need to go into the Apple App Store, and just type down 'QR reader' to get a list of multiple available options. This way, you will have a dedicated QR reader always handy.
Having a dedicated QR reader app, however, might not be ideal for all users, and that's why one should not forget that many excellent camera replacement apps that offer wider functionality contain the function to read a QR code. We have picked ProCamera 8 as our choice for best manual camera replacement app for iOS, and it amongst its other functions, it has a QR reader mode that is quick and handy.
Take a look at these two ways to read a QR code explained by ways of example right below.